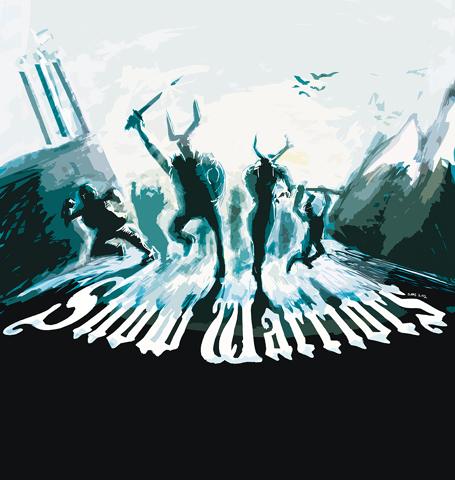 It's time to connect with your inner Viking. Champions living throughout Central Oregon will charge into battle against five kilometers and an onslaught of snow, mud and ice known as the Warrior Race.
by William James
The Broadside
This five kilometer race, new to the Bend Winterfest and sponsored by Oregon State University-Cascades, will feature a challenging course filled with twists and turns, obstacles and environmental hazards. The winner will be the first warrior to brave all the obstacles and cross the finish line located in the Rail Jam area.
"Day-of-race registration I expect to increase substantially," said Event Coordinator for Lay it Out Events Molly King. "That's pretty typical for a race of this nature."
Taylor Bacci, activities coordinator for the Associated Students of Cascade Campus, went into further detail on how an event like Snow Warriors came to be sponsored by OSU-Cascades.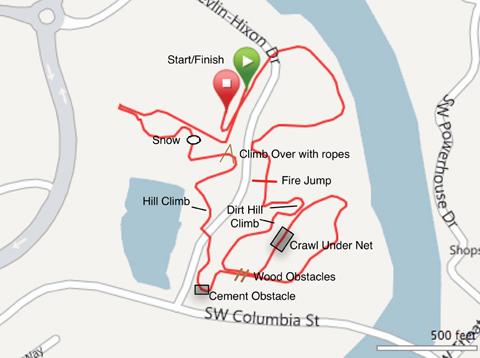 "The way we came up with Snow Warriors is we had a little bit of trouble with bringing the campus Rail Jam back because of the lack of funding," said Bacci. "So we called Winterfest and asked if they had anything we could sponsor and Snow Warriors just happened to be unsponsored by the time we got the chance."
Central Oregon Community College faculty and staff will be able to take on the Snow Warrior course for a discounted price. Lay It Out Events will be offering a special discount of 10 dollars to any COCC faculty and staff that include their student/faculty ID number in their registration forms.
"To know that OSU-Cascades is sponsoring it and with the discount in place I really think it will be a huge encouragement for students to come out," said King. "If I were a student at COCC or OSU Cascades, I would definitely take part."
Snow Warriors captures the character and spirit of the university according to Taylor Bacci.
"We thought this would be the perfect thing to represent OSU, because we are all about the outdoors and going on adventures," said Bacci. "I feel like that represents our university … so this was a great opportunity."
Awards and prizes will be given to the top male and female finishers and the racer who has the best costume; as costumes will be encouraged for those racers who wish to showcase their warrior spirit. Pre-registration will be on Feb. 16,  with a fee of $40, while racers who sign up on Feb. 17 will have to slap down a $50 fee.
All participants who register for the Snow Warrior Race will be given a Winterfest pass that is good for all three days of the festival, as well as a custom-fit Blackstrap beanie hat and a free beer at the finish line.
When the smoke settles at the Warrior Race this Saturday, the winners of the men's and women's divisions will stand tall. The question competitors must now answer is: Who will it be?