It's the end of the winter term, and spring break is upon many college students; yay or nay? For a lot of college students, spring break can be more of a financial burden than an exciting vacation. For those students who can't afford the all-inclusive trip to Mexico but still want an exciting spring break, here are some cheap tips and tricks for spring break ideas in Bend.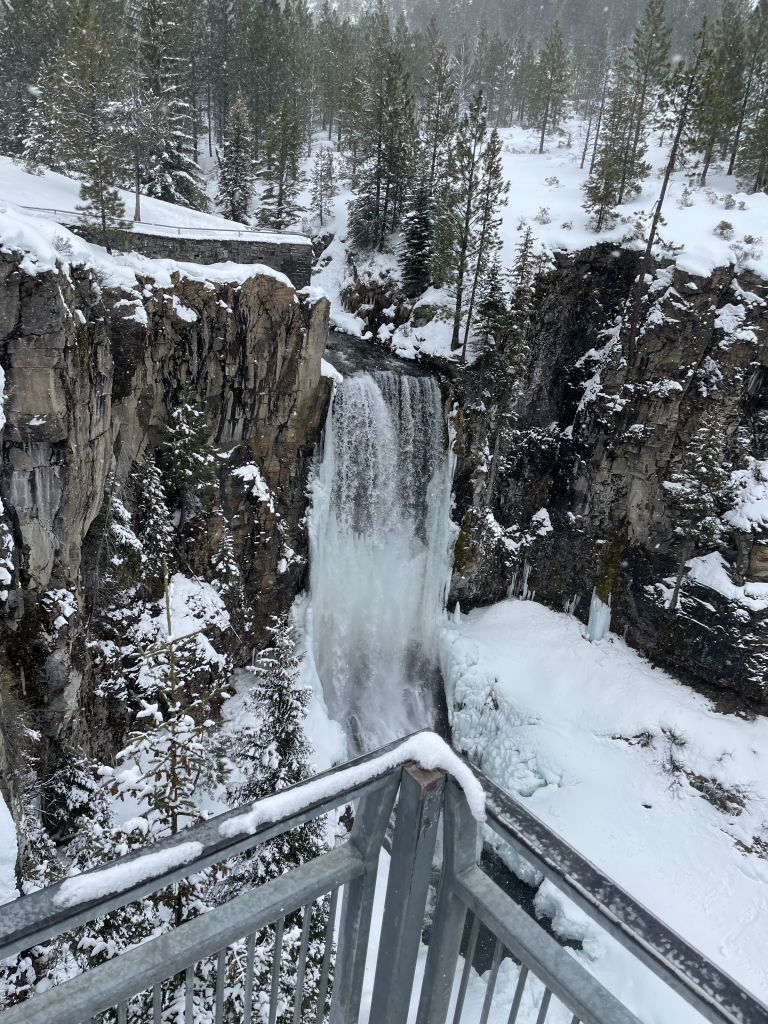 Hiking is an enjoyable and completely free activity, and Bend is one of the best places to be in Oregon for it. One of the most iconic hikes Bend offers is hiking to the top of Pilot Butte State Park. The hike is a total of 1.8 miles and is easy for beginners. The view will be more than worthwhile at the top, with a view of the Cascade Mountain range and a panoramic view of Bend.
However, Tumalo Falls shows stunning views for those looking for a longer, more moderate hike right outside of Bend. It's a 6.4-mile hike and around a 30-minute drive outside of Bend. In the winter, the falls show stunning views in the ice and snow, making it more than worth the 6 miles. For information on more hiking spots in Bend, click here.
During the last week of March, Bend is hosting many pocket-friendly events such as comedy shows, concerts and even scavenger hunts. Almost all concert tickets are under $30 hosted at the Midtown Ballroom and the Volcanic Theater Pub. Listening to live music at the pub for under $30 sounds like a good spring break alternative. For more information on Bend events and concerts, click here for Volcanic Theater Pub and here for the Midtown Ballroom. For general information on upcoming events in Bend, click here.
Living in Bend, we all know the weather can be unpredictable. So events outside aren't always an option; however, there are many indoor activities for a low price. Cascade Indoor Sports offers a go-kart racetrack, pickleball courts and a trampoline park with starting prices all under $30. For booking and more information, click here.
Scavenger hunts are a great way to explore a town, whether you're on vacation or a local. A company called "The Bend Hunt" has made this vision come to life with an interactive way of engaging in Bend's best. Currently, three scavenger hunts are available, and another one is in the making. The general scavenger hunts cost $30, while the custom scavenger hunt is up to 250$.
The general scavenger hunts explore most of downtown, Old Mill District and historical landmarks. Whether you've lived in Bend your whole life or recently moved and discovered Bend, this is a sure way to find intriguing spots that make Bend unique. Click here for booking and more information.
Geocaching essentially makes treasure hunting a sport. For those who don't know, geocaching is a global way to treasure hunt and look for hidden objects in plain sight. Inside geocaches are usually a variety of trinkets and treasures. The general rule of geocaching is that once a geocache is found, take something and leave something for a future geocacher. This is an entirely free way to keep your mind occupied this spring break and hopefully find some treasure. To find all the geocaches in Bend, create a free account here and enter your location.
The Broadside wishes everyone a happy and fun spring break. For more information on things to do in Bend, click here.