Central Oregon Community College featured the artwork of Lloyd McMullen in the Barber Library, with a reception on Thursday, October 13. In 1976, she started her journey in art, while graduating university with a degree in literary journalism. McMullen incorporated a variety of found objects in her artwork; everything from plastic bags to sewing patterns to create something new and meaningful.
Although she had her own meaning for each piece of art, McMullen said the beauty in it was that each person could find their own meaning. A major theme represented in her artwork was adaptation. The ability within each animal and human to keep going, even when times were difficult. She depicted animals in this art gallery because they know instinctively how to adapt.
This picture above contains a deer, which McMullen used to represent a school shooting. Sewing patterns were embedded along the deer to mimic targets. McMullen started this deer project, "Meanwhile," in March of 2022. She was finishing "Meanwhile," in August of 2022 when the local Safeway shooting happened.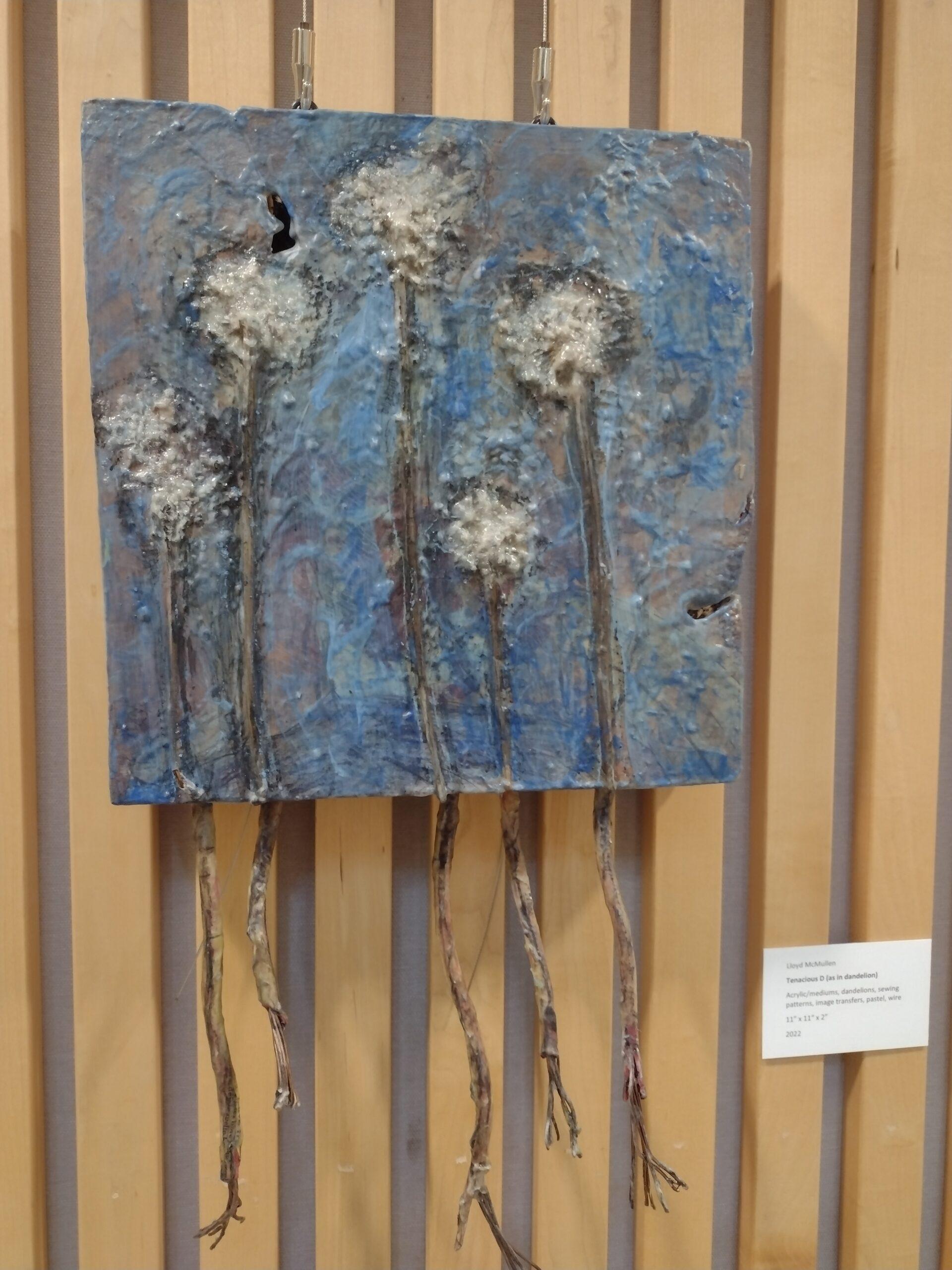 Through her work, dandelions became a symbol for Black Lives Matter. This meant a lot to McMullen, as she created the artwork "Tenacious D" based on the movement. She said that dandelions are seen as weeds, they are constantly being trodden down; nevertheless, they persevere and are really a piece of beauty.
McMullen tragically lost her sister last year, in 2021. She dedicated "Yes, we have been broken (yet, we walk on)" to her, using the stakes from her sister's garden. "We need to decide to get up," McMullen said, "we all need help."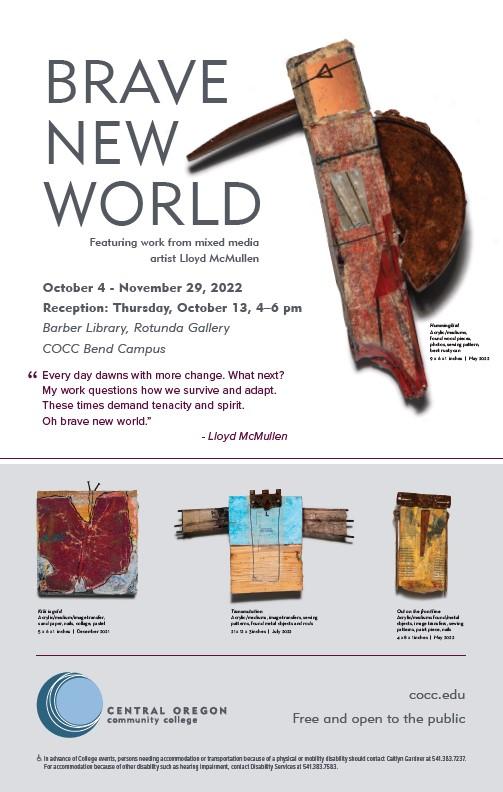 Lloyd Mcmullen
Barber Library, Rotunda Gallery
October 4, 2022 – November 29, 2022