Christian Burkert / The Broadside
Warm mashed potatoes, bright vegetables and savory beef in brown gravy.  Cottage pie is comfort food.
Makes about six portions
Total cost: about $6.58  or $1.10 per serving.
Ingredients:
2 pounds boiled and mashed russet potatoes ($.35)
12 ounces steamed peas and carrots ($1.50)
1 cup chopped onion ($.25)
1 pound ground beef ($2.99)
1 packet brown gravy mix ($.89)
2 ounces tomato paste ($.20)
1 tablespoon garlic powder 
1 tablespoon Worcestershire sauce 
1 cup beef broth ($.40)
Instructions
Gather and prep ingredients.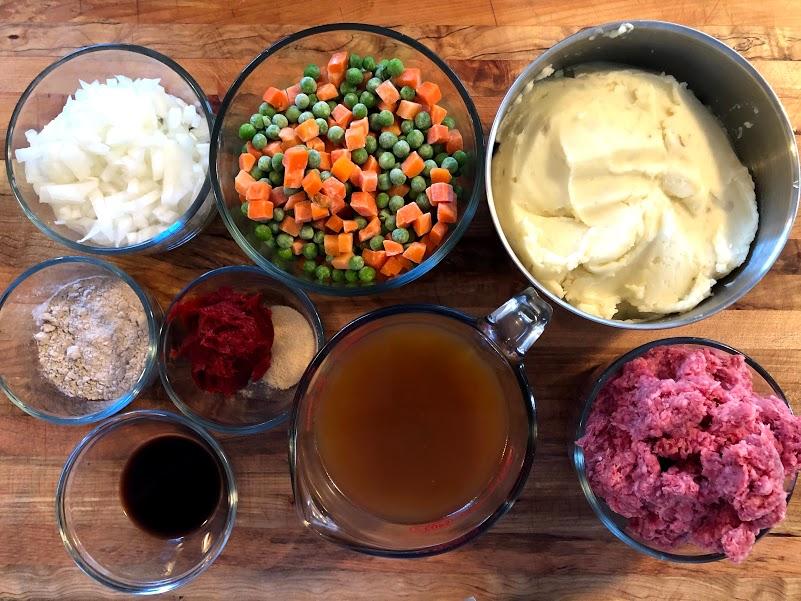 Pre-heat oven to 425.
Sautee the onion for about a minute then add the beef.  
When the meat is cooked and the onion is soft add the tomato paste and garlic powder. 
Add beef broth and gravy mix.  Heat and stir until the mixture begins to thicken.  
Layer beef, veggies, and potatoes into an 8"x10" baking dish.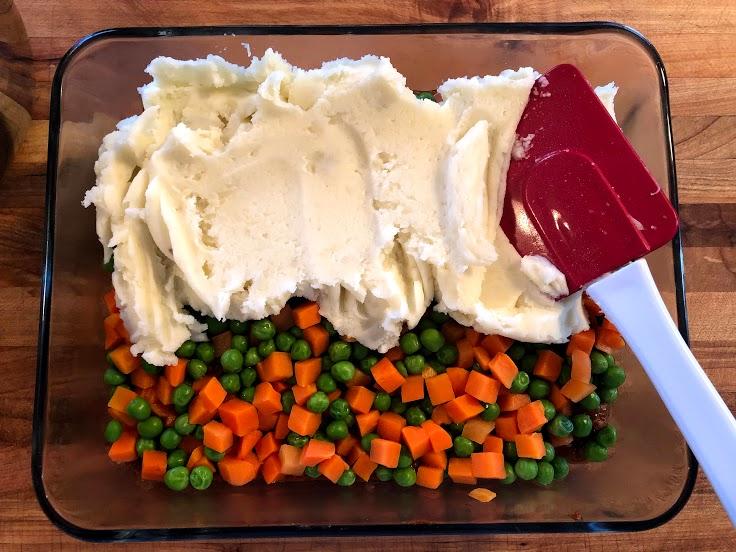 Score the top by gently running a fork over the surface of the mashed potatoes.  Add some paprika for color, if desired and bake in the preheated oven until the tops of the potatoes get brown and a little crispy.  
Enjoy!
Notes:
Cottage pie is traditionally made with ground beef, but you could substitute ground turkey, chicken or pork.  Sautéed mushrooms would make a delicious vegetarian pie!