Sarah Lightley/The Broadside
Two virtual runs are coming up this November.
Central Oregon Community College's Turkey Trot is usually held at the college, but the race has gone virtual this year due to COVID-19. The I Like Pie run, sponsored by Cascade Relays Foundation and FootZone of Bend, has also adopted a virtual race this year and will not be held in the Old Mill District. So if you would like to participate in either of these runs, here are the ways to do it.
Turkey Trot Run/Walk:
This November is the 21st Annual Turkey Trot run/walk. This year it will take place virtually from Nov. 27 to 29, after Thanksgiving.
You can walk/run as many miles as you would like. The person with the most miles recorded within two days gets bragging rights. The goal for the COCC community is to get a collective 150 miles together.
Report miles and upload photos here  
This year COCC will provide free T-shirts for students. Staff, faculty and community members can purchase your new race T-shirts at COCC's online store.
Participants can upload photos of their running experience to the shared document along with recorded miles. Also, you can post photos on social media and tag organizers and the running community by using #COCCBobcats and #RecAtHome.
I Like Pie Run/Walk:
The I Like Pie run/walk is going virtual this year. Participants can choose their own small group, route and distance on any date between Nov. 23 to 29. All proceeds will go to the Boys and Girls Club of Bend, Girls on the Run of Central Oregon and NeighborImpact.
For more information click here.  
Prices:
Adults 18 and up: $30
Youth 17 and younger: $15
Family Pack: $85
Prizes will be awarded to the most creative group pictures, best costume, most creative pie and more. The first 2,500 to register will receive a one-of-a-kind winter I Like Pie beanie.
Packet Pickup will take place at FootZone
-Thursday, Nov. 19: 10 a.m. to 7 p.m.
-Friday, Nov. 20: 10 a.m. to 7 p.m.
-Saturday, Nov. 21: 10 a.m. to 7a.m.
2020 I Like Pie T-shirts will be sold in store only at FootZone, at 842 NW Wall Street in Bend.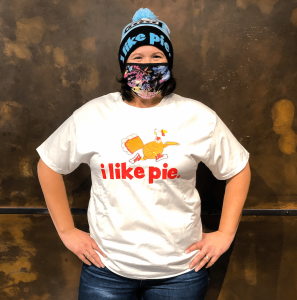 Click here to register for the race. 
Have fun running or walking this turkey season!
#TogetherBobcats