By Katya Agatucci and Hannah Welbourn | The Broadside
(Contact: [email protected] & [email protected])
The Associated Students of Central Oregon Community College elections have officially closed, and the 2018-2019 council has been elected.
The three positions that were filled were president, legislative affairs, and student affairs coordinator. Ozmund Smith, Rowan Mathews, and Ziggy Bronson will be filling these positions, respectively. Here are their statements regarding their backgrounds and goals for the upcoming academic year.
Ozmund Smith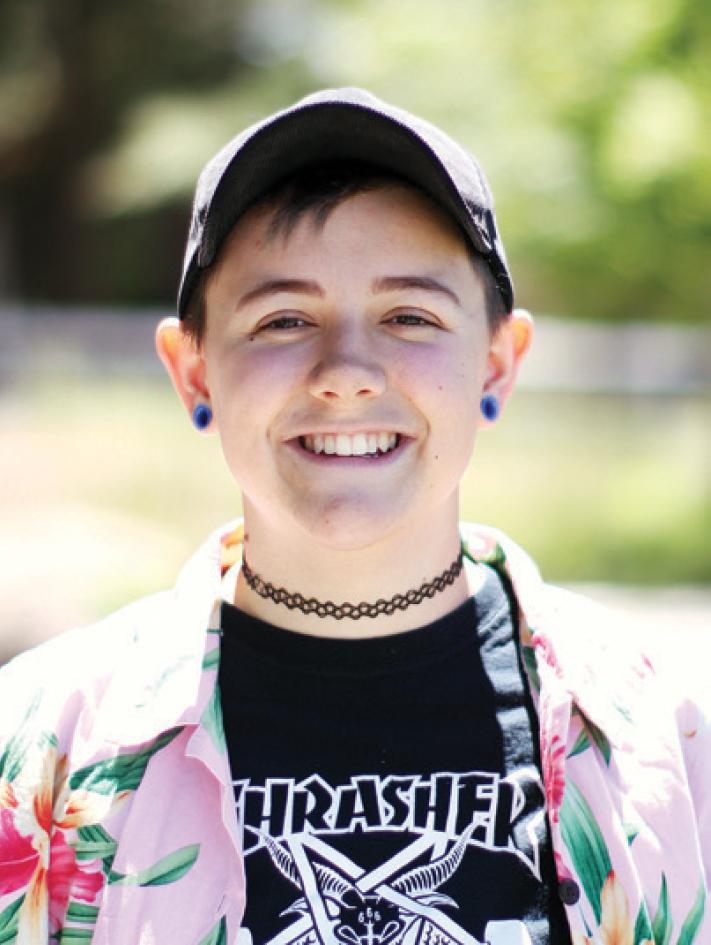 Hi, my name is Ozmund Smith, I use they/them pronouns, and I'm your 2018-19 ASCOCC Student Body President! My passion for being an activist and advocate is matched only by my love for connecting with people, and possibly my love for dogs. I have experience working with the Oregon Student Assoc. as an executive committee member, as well as be-
ing an OSERA rep for COCC. My focus in this role is to make sure that COCC as an institution recognizes, celebrates, and actively engages student voices on campus. Among our four campuses, the overall student population represents a diverse spectrum of experiences, identities, and perspectives. The goal of this year's council, as well as myself as your student representative, is to cultivate feelings of collaboration, camaraderie, and cohesion amongst the greater student population. I want to engage students, faculty, and community members on ways they see possible change for our campuses, and our greater Central Oregon community."
Rowan Matthews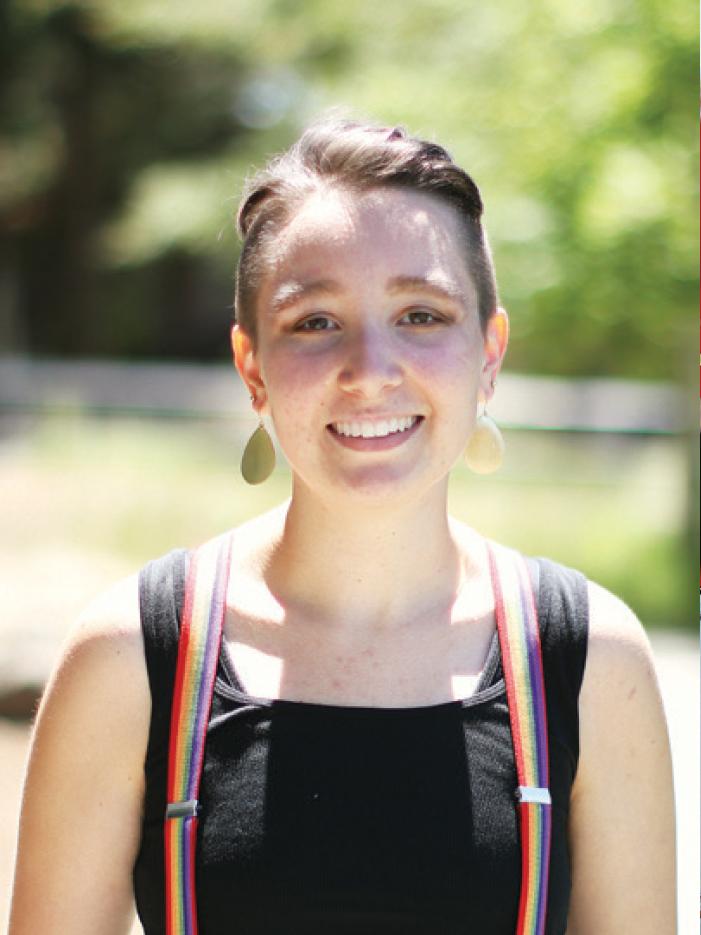 My name is Rowan Mathews and I will be representing you all in the Legislative Affairs position for the 2018-2019 school year at ASCOCC. I use they/them/theirs pronouns and have been an officer in our LGBTQ+ Club this past year as well as a Vote OR Vote volunteer. I plan on working closely with both my fellow ASCOCC representatives and coworkers as well as our wonderful Student Life department to insure we are doing the best we can with what we have. I would like to have surveys up and accessible to my constituents, on the Bend campus as well as Madras, Redmond, and Prineville, in addition to attending clubs and other meetings so that I will be fully aware of their concerns and goals for this campus. My ultimate goal is to continue our work, find any issues, and help
fix whatever needs tweaking in order to make this educational organization the best it can be.
Ziggy Bronson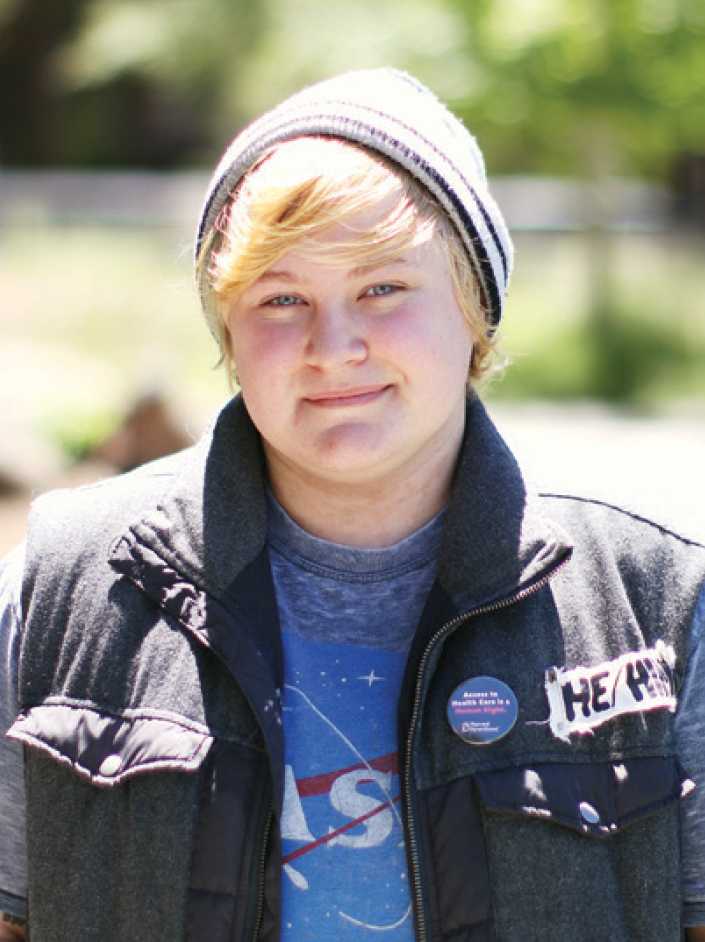 My name is Ziggy Bronson, I use he/him pronouns and I am the Summer 2018-Spring 2019 Student Affairs Coordinator for ASCOCC. I have chosen to take up this position because I have a passion for both activist and government work and want to combine those passions to help the COCC students have as much support as they need in their various activities from ASCOCC. My main goals are to see these activities and clubs run as smoothly as possible as well as promote cultural awareness and diversity at COCC. In my life I want to devote most of my energy for activism and advocacy work, as well as working on my novels (something I've been doing since 3rd grade). Time not spent to those things is best spent for me with my human and animal friends, either in nature or the cozy comfort of my home. ■