By Katya Agatucci | The Broadside (Contact: [email protected])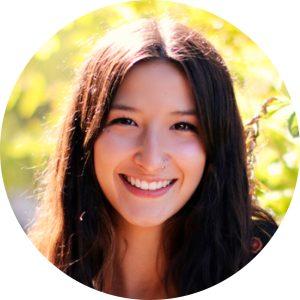 Blazing Central Oregon summer days are fading, and crisp, warm-toned fall days are right under our noses. As fall term starts and I begin my tenure as editor-in-chief, I've began to think about how to make The Broadside our own. The editors and staff will play a key role in this next school year on where this student-run newspaper will take us. We are trying to appeal to the eyes of every student and staff member at Central Oregon Community College.
I know from first-hand experience that some of you drive from Madras, Prineville, or The Warm Springs Reservation almost every day, sometimes in grueling weather. There are also students coming back from years off from their schooling who want to take one class a term and high-school students interested in getting a head start on their college career.
Our bi-monthly paper should pique everyone's interest, no matter what age or where they travel from every day. A phrase heard more and more frequently is that print is a dying medium.Yes, almost everyone with a smartphone uses Facebook, Twitter, and many other social outlets to gain access to quick news, fake or not. These tools are readily available at the touch of your phone screen, so why pick up a daily newspaper or magazine?
Even if this is true, a student-run newspaper at a community college can aid so many students with finding their career path. It is a resource for COCC students that offers information gathered in one place, rather than being spread over multiple social media outlets.
The Broadside Alumni has demonstrated this over and over throughout the years.
Kirsteen Wolf won the American Collegiate Press Association National Reporter of the Year Award in 2011 for writing about the misuse of funds at ASCOCC. In 2011, Derek Oldham won the ACP National Mark of Excellence Award for his sports photography. The first place for Best Feature Story was won by Bryan Gonzales in 2015 for writing about what it was like for him to go about his day in a wheelchair to advocate for handicapped students. We have a wall covered with recent journalistic awards, in areas ranging from news reporting to graphic design to advertising.
These successful students could be you, me, or any student attending COCC who wants to make a difference with their hard work and dedication.
The Broadside media group aims to train students to report the truth while gaining management, writing, and artistic skills. Let us help you with your next step in your career path, whether it's in marketing, writing, photography, graphic arts, or management. This can be the first chapter of something substantial in your future life and career. ■