Sarah Lighltey/The Broadside
With Christmas just around the corner, The Broadside crew put together a few ideas for gifts that you could give to your friends and family.
Sarah Lightley, the Editor and Cheif for The Broadside suggested :
Avocado cutter – This can be found on Amazon. Easy three in one avocado cutter. It cuts, takes out the pit, and scups.
Weighted or heated blanket. Good present for a friend or family member who is always cold.
Lily McCaulou, The Broadside advisor suggested:
3D Holiday Light Glasses — $3.99 a pair at Leapin' Lizards in downtown Bend.
Viewed through these flimsy glasses, twinkly lights appear as shapes — snowflakes, gingerbread people, reindeer, etc. A pair of these glasses will transform holiday light displays into something even more magical, for kids and grown-ups alike.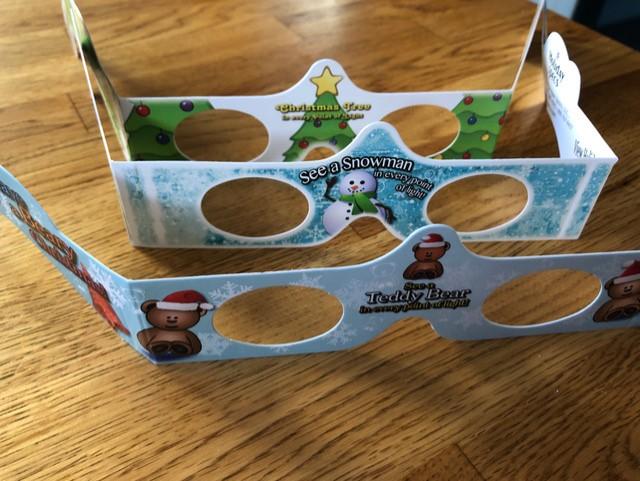 Subscription to The Bulletin — $12 for 28 days online including free home delivery of
Sunday editions. Whether you're shopping for someone who's new to town or someone who's lived here forever, why not give the gift of local journalism? A subscription to The Bulletin means the recipient gets to open something new every day, full of information and entertainment that's relevant to Central Oregon. This gift helps your recipient better understand what's happening in our community and it supports local journalists.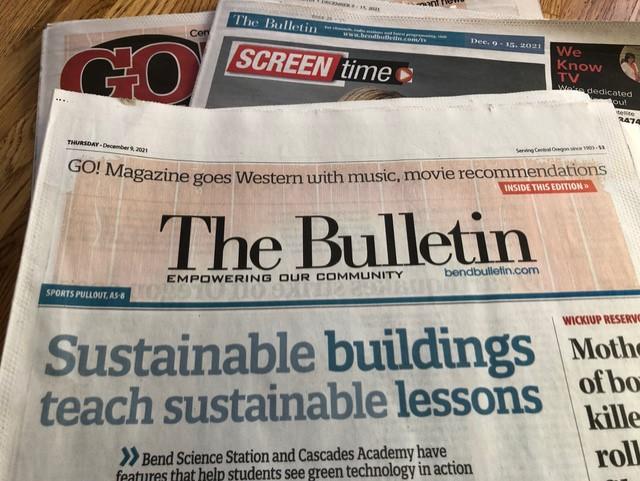 India Slodki, the News and Opinion Editor for The Broadside suggested:
"In sustainability, we were talking about gifting experiences rather than actual gifts. I am thinking about taking out my loved ones to go see a movie or spend the day outside together."
Miina Mccown, the Engagement Editor for The Broadside suggested:
Custom Funko POP of the person.
Subscription to Spotify Premium, Netflix, etc.
Ellie Ocel, a reporter for The Broadside suggested:
A customized music box from websites like a music box attic. They ship fast so would still make it in time for Xmas. (I got my mom this–you can add any song you want into it, and it doubles as a jewelry box. It's super nice but on the expensive side)
Locally made mugs (support local businesses! Also, they feel more special than mass-made mugs. They can double as a plant pot!)
Liam Gibler, a reporter for The Broadside suggested:
Fun stickers (for water bottle, laptop, etc)
Temporary tattoos
Tristan Hackbart, a photographer at The Broadside suggested:
A gift card to their favorite coffee place
Fun food (Christmas popcorn, exotic treats, etc)
Marcela Irribarren, a reporter for The Broadside suggested:
A gift basket that includes: A board game/ cards (cards against humanity, the 5-second rule, what do you meme, etc), a nice comfy throw blanket, and chocolate (Lindor, etc)