April is child abuse prevention month, and Central Oregon Community College is being recognized for raising awareness.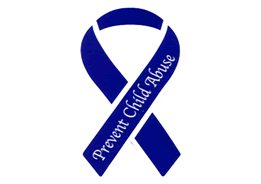 On April 5, COCC was recognized for its efforts to prevent child abuse. The college was one of three recipients of the Partner in Prevention award, which is a recognition given by the Kids Center every year.
The Kids Center is a Bend based organization dedicated to spreading awareness about child safety and preventing child abuse, according to the organization's website.
COCC has partnered with the Kids Center for several years, according to Amy Howell, the director of the Early Childhood Education program at COCC. Even so, the recognition came a
s a surprise, she said.
"I don't think anyone was expecting it," said Howell. "It was really surprising and meaningful to be considered a partner to such a big organization."
COCC was recognized primarily because of the college's dedication to educating people who will be working with children in the future, according to Kim Bohme, a representative at the Kids Center. COCC partners with the Kids Center to provide Darkness to Light training, a program which focuses on teaching students how to recognize and prevent sexual abuse, to students going through the Early Childhood Education and Criminal Justice programs. Over 6,500 people in Central Oregon have received the training, according to Bohme. The training's success is partially due to COCC, she said, because it is a requirement for those in the Early Childhood Education program.
"We're basically educating future teachers on how to keep children safe," said Bohme. "It's been a great partnership."
COCC's Criminal Justice program is also active in standing up against child abuse in the form of the blue ribbon campaign, according to Howell. The campaign raises awareness of child abuse by encouraging participants to wear blue ribbons that represent the victims of abuse, according to the Kids Center's website.
"It's important for [the college] to be involved in this cause," said Howell.
–Cedar Goslin
The Broadside