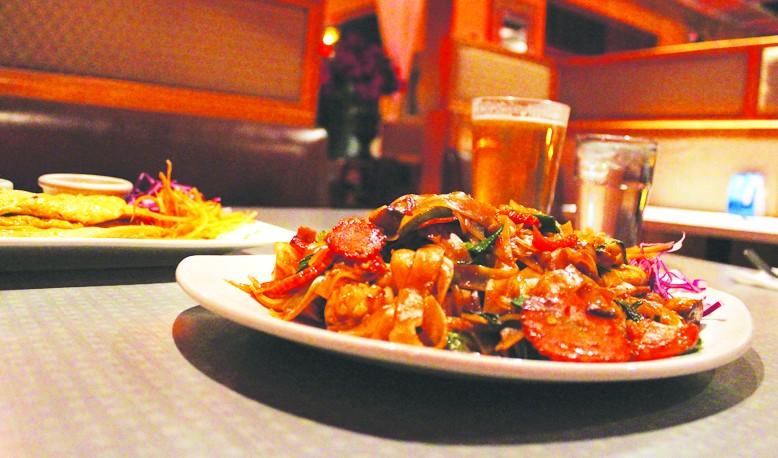 If you're bored with your usual take out routine, you may need to look no further than the bottom of the hill.
Located near the roundabout of College Way and Greenwood, Angel Thai is a student friendly restaurant that specializes in Thai cuisine.
The restaurant's scarlet painted walls create a serene vibe that will put you at ease. When I visited the restaurant, the service was prompt; I was quickly seated and free to delve into the menu.
Amanda Brown
The Broadside
Angel Thai prices range from $11 to $17, depending on your choice of meat. The menu includes a hefty assortment of Thai food, including curries, soups and a variety of Sushi.
This would be a good restaurant for vegetarians and vegans to visit, because the meat in any entree can be swapped for tofu and vegetables. The regular side of jasmine rice can also be replaced with the more nutritious option of brown rice.
When I visited Angel Thai, I had the "Broccoli Lover," which is described as an assortment of broccoli, cauliflower, carrot, onion and mushrooms along with your choice of meat. I chose to trade the meat for tofu.
The  service  continued to please throughout the meal;my server was polite and kept my water glass full throughout the evening.
After a 30 minute wait, the food arrived. The dish came with a heap of brown rice, and an overflowing plate of steaming vegetables.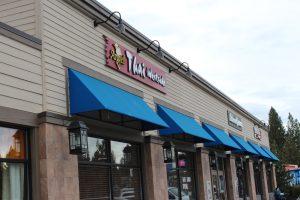 The vegetables were seasoned with garlic and had a mix of a tender and somewhat crunchy texture that was nicely complemented by the tofu. Bite by bite I managed to tackle nearly 3/4 of the hefty entree before requesting a take home container and snagging the bill, which was only $11. Overall, I was pleased with my purchase and left beyond satiated. I would advise students to give Angel Thai a try, because the service is good, the food is great, the portions are huge and it is in walkable distance fromCOCC.
(Contact: [email protected])