Operation: Don't Go Broke is devoted to bringing readers helpful tips on ways to save in college.
Some of the best Christmas gifts don't come with a price tag. With a little time, effort and minimal spending, holiday crafts and treats make great gifts.
Anna Quesenberry
The Broadside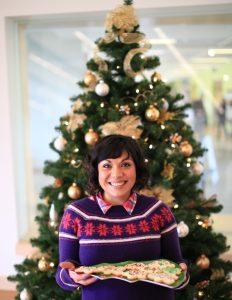 Candy Cane Reindeer
This is a great holiday craft to do with preschoolers.
What you'll need: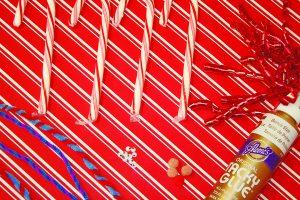 Instructions: Glue on eyes and nose. Tie on pipe cleaners and ribbon.
Jingle Bell Door Hanger
Perfect for Kindergarteners
Instructions:
We decided to reuse bells found in a box of holiday supplies. First, we rubbed glitter glue all over the bells and let them dry.
Have your assistant apply half of the beads in a red and green pattern. Next thread the bells through.
Apply the remaining beads and tie the ends together. Your jingle bells are ready to be hung.
Lighted Jar Decoration
Lighted jars are a simple way to decorate for the holidays.
Peppermint Rice Krispies Treats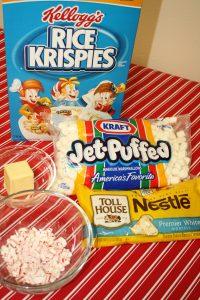 Ingredients:
1/4 cup salted butter, 1 (10.5 oz) package miniature marshmallows, 6 cups Rice Krispies cereal, 1 3/4 cups white chocolate chips or milk chocolate chips and 1/4 cup crushed peppermint candy canes
Directions:
Butter 13″ x9″ baking dish, set aside. Melt butter on low in large non-stick saucepan. Add marshmallows. Stir constantly, until marshmallows are melted.
Remove from heat. Gently fold in Rice Krispies cereal until mixture is evenly coated. Spoon mixture into baking dish. Use greased spatula to gently press mixture into pan, set aside
Melt chocolate in microwave safe bowl, stirring every 20 seconds. Evenly spread melted chocolate over Rice Krispie Treats. Sprinkle with crushed candy canes
Cover dish with plastic wrap. Refrigerator for 30 minutes before cutting into squares.
Chocolate Covered Pretzels
What you'll need:
Directions: Melt Chocolate in microwave safe bowl, stirring every 20 seconds. Submerge Pretzel in melted chocolate. Use a fork to shake off excess chocolate
Place Pretzel on rack lined with wax paper. Add Sprinkles. Allow Chocolate to set. Enjoy!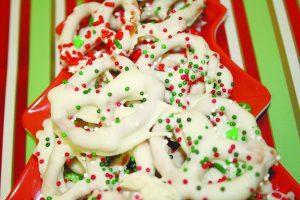 Take these treats to your holiday party or package and send them to a loved one.
First year COCC nursing student, Anna Quesenberry is a wife and mother of two who is passionate about saving money.
(Contact: [email protected])