On Oct. 25, eight schools across the state of Oregon participated in a walkout to encourage voters to vote yes on Measure 114. The Oregon ballot measure, which appears to have passed with 50.92% of the vote in the Nov. 8 election, would ensure that a permit is needed prior to purchasing firearms and would ban high-capacity magazines holding more than 10 rounds. The statewide walkout was organized and led by Juniper Rook, a student at Redmond Proficiency Academy.
While at a campaign for Measure 114, Rook noticed the lack of young people, like herself, involved. This motivated her to not only get her own high school involved but seven other schools in Oregon: Grant High School, Lakeridge High school, Lake Oswego High School, Oregon Episcopal School, Merlo Station High School, Ida B. Wells High School and students from The University of Oregon.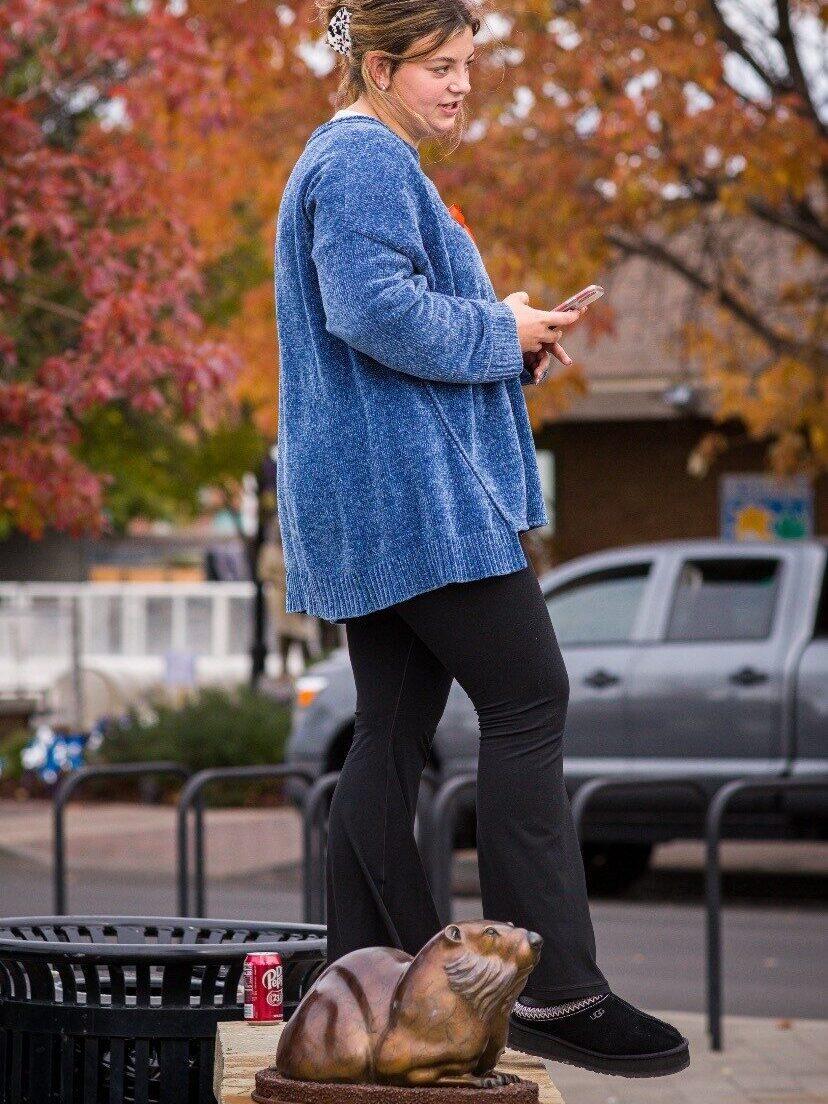 During Redmond Proficiency Academy's walkout around 30 students showed up with three student speakers. These students led conversations about gun violence and explained how the measure would help them to feel safer in not only their schools but also the surrounding communities.
Kai Richards just recently became a gun safety advocate. Richards talked about the heartbreaking fear students are faced with everyday while at school, and how scary it is to imagine becoming "another number in the always growing statistic of gun related deaths." Richards spoke about how this measure would be a step forward in the ongoing issue of gun violence.
Dylan Levi, a freshman at RPA, spoke about how tightening gun laws would increase the safety of citizens. "We've had far too long for thoughts and prayers. It is time for a change in policy," Levi said during his speech.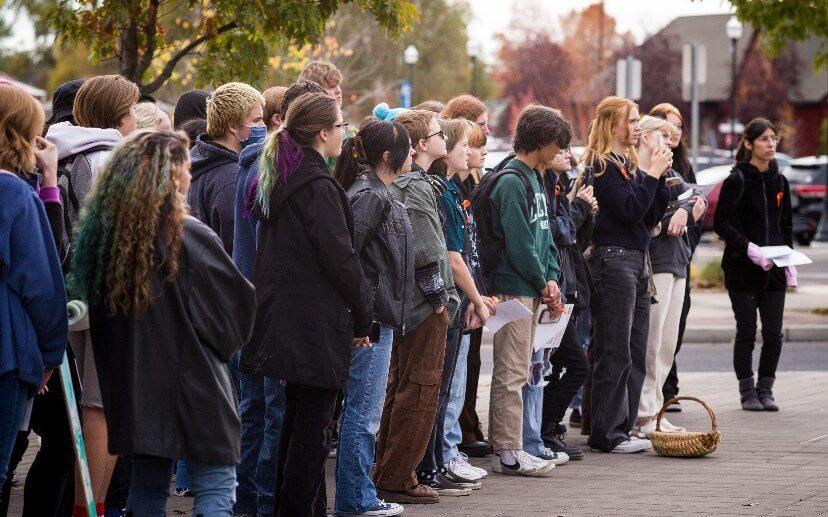 For the past 5 years, 17-year-old Rook has been an advocate for gun safety. Rook talked about her experience with being overlooked because of her age, but she feels that just because she can't vote doesn't mean she can't help to keep the conversation going. Educating the youth in the local community is important to her and her advocacy work, and that is why she organized the Measure 114 walkout in high schools around Oregon.
"This measure addresses gun violence in a head-on way and helps to keep guns placed in the hands of safe gun owners," Rook said.