The Latino club's largest event of the year was an evening full of dance performances done by local dancing schools and elementary students, authentic cuisine, face-painting, Latino music, and a photo booth.
The event had been advertised all around campus and the Central Oregon Community College website. The club members and their advisor, Evelia Sandoval, spent the afternoon setting up all of the activities for the fiesta.
The event was free, but a suggested donation of $10 was encouraged to go towards Latino scholarships. "The Latino Fiesta is a way for the Latino club to get the community involved," said club President, Diego Rincon. Anyone who is in the Latino club can apply for the scholarships created by donations at Latino Club events.
The campus center was filled with people of all ages. Students, faculty, and members of the community filled the area with noise, laughter, and music.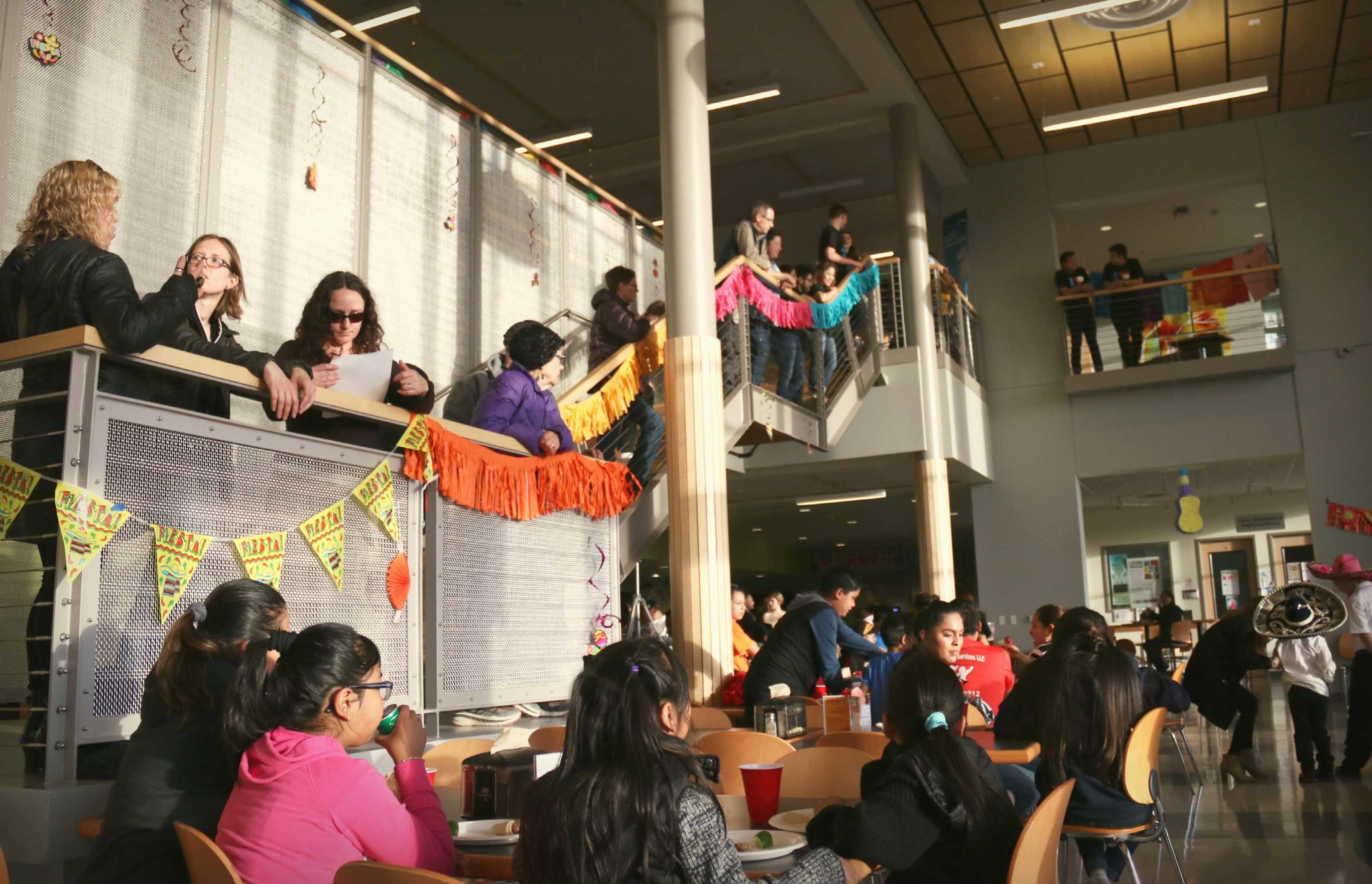 A large part of the fiesta was the dance performances from the Latin dance Academy of Bend and Sage Elementary students from several grades.
Each grade that performed wore authentic Latin dance costumes. The dance groups from Sage Elementary are part of an after school program that has been going on for ten years. This after school program at the elementary school teaches the Latino youth in Redmond how to read and write in Spanish, as well as dance and perform.
The Latino Club at Central Oregon Community College is a another way for students to get involved in the community.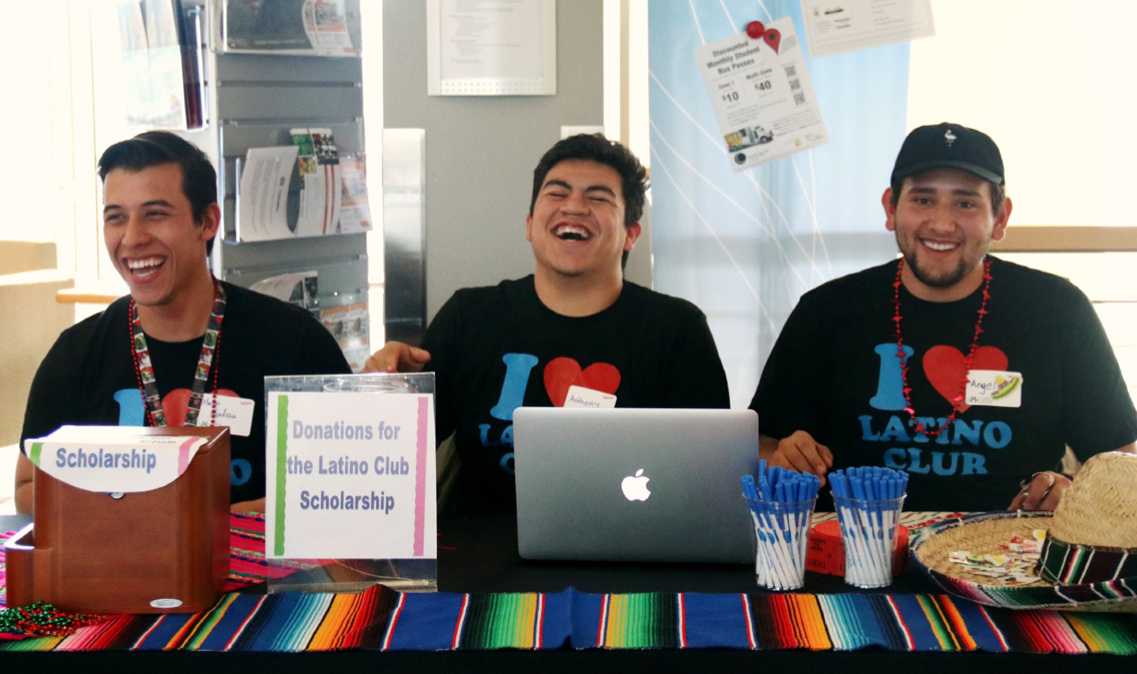 "I have a lot of friends, and I've met a lot of cool people. I've also met some great faculty such as Evelia, she's really helped me through school and scholarships and stuff. I've made a lot of connections through this club," said Rincon on what he has learned from being in the club.
The Vice President of the club, Martin Mendoza added, "I've learned a lot about people and I've met a lot of friends as well."
"Students who show up consistently to the club meetings are well informed. After awhile, we become more than just club members, we become family," Rincon said.
Usually, the club has a Latin dance event as well as the Latino Fiesta where the dancers come and teach the club members how to dance, but Rincon mentioned that this year they were only able to host the Latino Fiesta.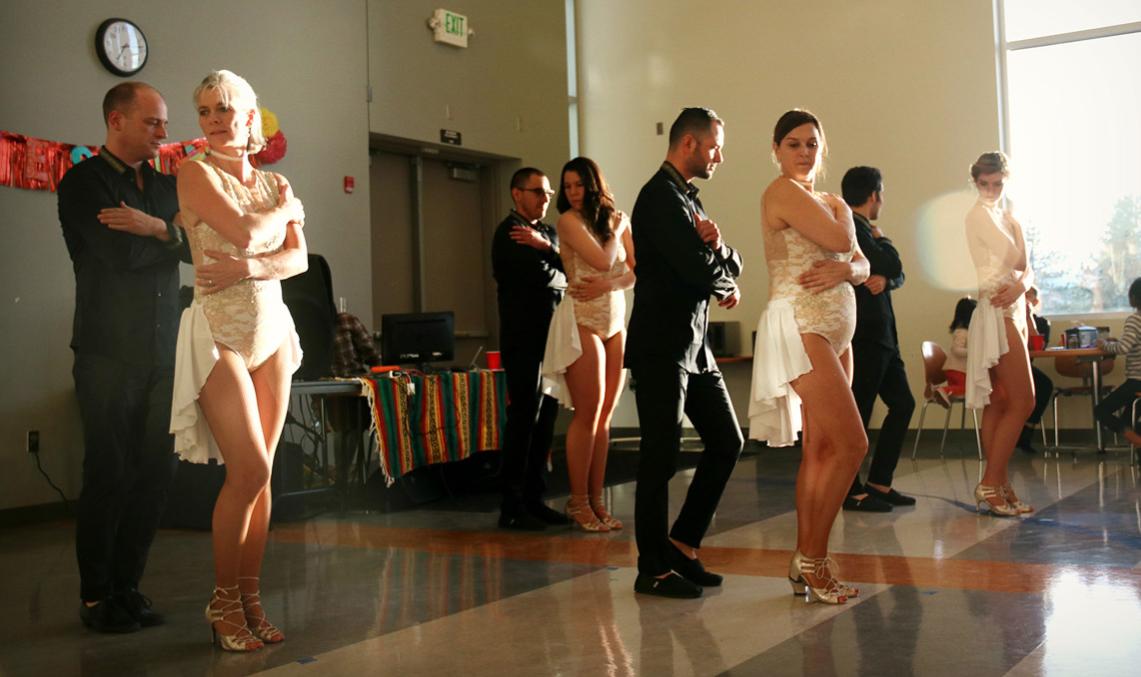 There are hopes to expand the club beyond the COCC campus.
"I've been with the Latino Club for three years now. I'm a dual-enrolled student so I plan on starting a Latino Club at OSU-Cascades. That's how I plan on being involved in the Latino community in the future," Rincon said.
The club meets on Tuesdays at 1 pm. Rincon mentioned that during club meetings they talk about upcoming club events, listen to guest speakers, and discuss current issues such as  immigration.
By Katya Agatucci | The Broadside
Contact: [email protected]