Brett Pulliam, owner of Vector Volcano Arcade located at 111 NW. Oregon Ave. in downtown Bend, Oregon, definitely seems to have found a recipe for colleges students looking to appease the questions of affordability and fun.
Brett said, "I've been collecting '80s arcade games for 20 years and have had three home arcades that were similar to Vector Volcano. I love the style of gameplay of the '80s arcade games and the classic arcade environment. I wanted to bring this experience to the general public of Bend."
Vector Volcano opened in May 2015 and  has been providing arcade gamers of all ages a variety of old-school arcade games with a touch of new-school innovations. For instance, beer is on tap for those of age, while plenty of non-alcoholic beverages are available for minors. Private parties and gift cards are also available.
While there are no special offers for Central Oregon Community College students, the standard rate of 5 dollars for an hour or 10 dollars for the whole day is a deal in itself. All games are set to freeplay, which means no quarters are needed.
"We feature 42 of the best pinball and video games from the '80s and '90s. We strive to keep our games in great, original condition and in good working order. Our environment is reminiscent of arcades from the '80s," Pulliam said, "We also do monthly Warlord tournaments. Warlord is one of the most popular games in the arcade, It's a 4-player game with elements of Pong and Breakout."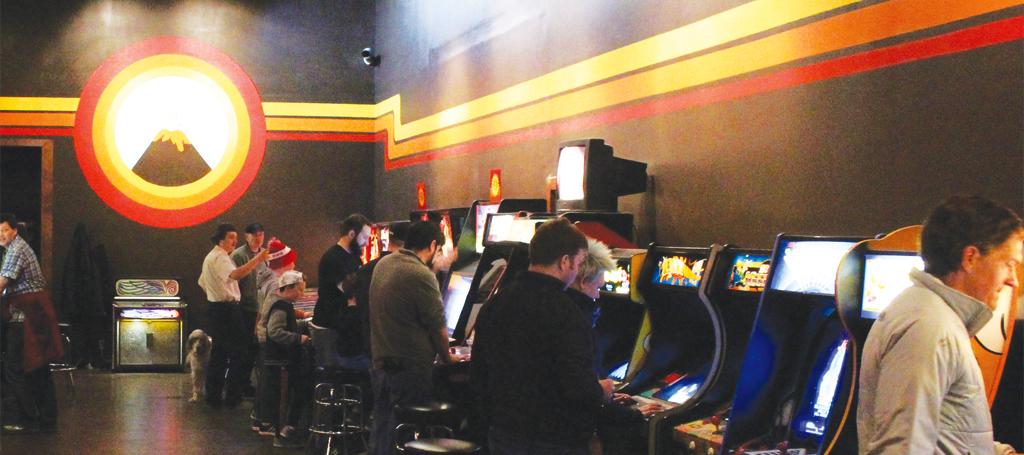 Jose Alvarez | The Broadside
(Contact: [email protected])