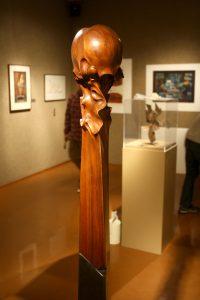 The rain drenched greens of the forests, moody grays of the sky and water and the earthy tones of the landscape saturate the work showcased in The Artists of Oregon exhibit.
The state's natural beauty is portrayed visually through the work of the region's artists in this rare collection of painting, sculpture and photography.
Most of the artists were born in the Northwest or drawn to the area because of the lifestyle and the landscape. The show—with work spanning from the 1940s to the present—was made possible by art collector Bill Rhoades.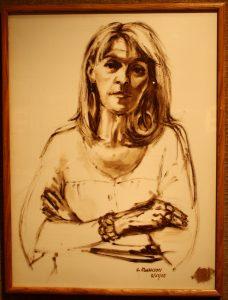 "The work has a universality and a sensitivity to light and the climate of Oregon," said Rhoades. A native to Hood River and a resident of Madras, Rhoades is deeply connected to Oregon art. He also collects Native American baskets and Northwest literature.
The exhibit isn't exclusive to just art collectors. Educators, art historians, students—any Oregonian—will benefit from this experience of the northwest, gaining an appreciation for the unique environment of Oregon as seen through the eyes of an artist. Rhoades said he is delighted that his collection is being shown in Bend.
"You don't have to travel to Chicago, New York or Paris to see great art," said Rhoades.
Exhibit open April 5 to April 27, from 9 a.m. to 4 p.m., Monday through Friday at the Pence Art Gallery.