How can you make math fun and interesting? By getting together with like minded students who share a common goal. This can be done by joining the newly-formed Math Leaders Of Central Oregon club at Central Oregon Community College.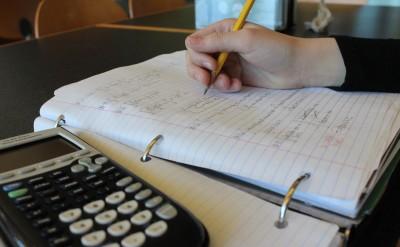 Math LOCO's main goal is to foster an appreciation of mathematics in the community through community involvement by exploring creative aspects of math as they may pertain to applications through the hosting of events and presentations, according to their mission statement.
"We're making discoveries that are simply curiosities, and we later find applications for these, such as for the imaginary unit i," said Elizabeth Coleman, a math instructor at COCC and the advisor for the Math LOCO club.
Coleman would like to see the Math LOCO club develop to benefit students in a variety of ways. These would include having presentations on the math major, going to graduate school and what math is good for in daily life.
Michael Lopez, club president of Math LOCO, hopes any student will come to learn more about this topic. The club is aimed to help students from all grades to not just enjoy math, but to enjoy learning, according to Lopez.
"If you really enjoy math, then come. If you struggle with math, then come. If you are in between the previous two, then come," Lopez said. "If you know anyone who you think might benefit from this club, invite them as well."
Coleman's responsibility as an advisor is to guide students in the right direction, and her enthusiasm is an asset to the club in its beginning stages.
"I like math because it's like a puzzle," Coleman said. "When I got to calculus, math just blossomed for me. There's creativity in finding the solutions to problems."
Rosalinda Corning
The Broadside
[email protected]