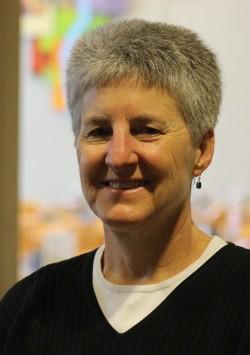 After recent fundraising efforts, Oregon State University-Cascades is ready to develop new land parcels with over $24 million in recently-acquired funding.
Fundraising efforts
OSU-Cascades received a $16 million bond from the Oregon legislature in the summer of 2013 for campus expansion, but the branch campus still had to "prove its worth," according to Becky Johnson, the vice president for OSU-Cascades.
"It really started a year ago when the Oregon University System approved us to become a four-year university," Johnson said. "Before they gave us that approval they said they'd like to see some sign of community support. They said money speaks louder than words, so instead of writing a lot of letters they wanted to see if we could actually raise some money in support of a four-year university."
This sparked several efforts for campus fundraising. After the approval from the Oregon University System, OSU-Cascades set a goal of raising $1 million in six weeks. The campus asked supporters to come up with $25,000 each, a goal that was met in the allocated time.
More than enough support was leveraged for the initial effort, according to Johnson.
"We ended up with about $1.56 million at the end of six weeks," Johnson said. "The community came out in an unbelievable fashion to show their support, and after six weeks the Oregon University System voted to approve the expansion."
The success in the initial fundraising prompted further efforts. Next, OSU-Cascades set a private fundraising goal of $4 million, which was met in a variety of ways.
One of the major supporters for the next step was the Oregon Community Foundation. The organization agreed to an initial grant in May of 2013, then pledged an additional matching grant. OSU-Cascades was able to match both grants, according to Christine Coffin, the director of Communications and Outreach for OSU-Cascades.
"We received an Oregon Community Foundation Grant, a challenge grant, and they committed $250,000 initially, then $250,000 more if OSU-Cascades raised $500,000 by the end of December," Coffin said. "OSU-Cascades met that goal."
OSU-Cascades also leveraged community support for the expansion from places like BendBroadband and Mount Bachelor. After the $1 million goal was met, the Tykeson Family Foundation – the owners of BendBroadband – offered more funding, according to Johnson.
"The Tykeson Family Foundation stepped up with a $1 million grant, knowing that we needed to have some really large grants at the beginning," Johnson said. "They believed in higher education and they wanted to show their donors that this was really something that could attract major growth. They launched us on top of the $1.5 million that we got in the initial part."
With the funding from the Tykeson family and local donors, OSU-Cascades had already raised over half of the fundraising goal at the start of the effort. This process was complemented by an ongoing donation from Mount Bachelor, according to Johnson.
"[Mount Bachelor] has pledged $50,000 a year for five years," Johnson said. "Basically there are discounted ski lift tickets that you can order in the name of OSU-Cascades, and if we sell 1,000 we get the $50,000 donation each year. This hasn't been too hard to meet."
With the support from all across Central Oregon, OSU-Cascades made their $4 million fundraising goal a reality with extra cash to spare, according to Johnson.
"We ended up exceeding the four million dollars goal by a couple hundred thousand dollars," Johnson said.
Community support
A unique factor in OSU-Cascades' fundraising success was the support leveraged from Central Oregon businesses and the community. While having a university could be seen as a community bonus, OSU-Cascades had little alumni support to count on for their efforts, according to Johnson.
"We do live in a very small community, so this isn't Portland, and we don't have a lot of people to draw on," Johnson said. "Especially we don't have alumni. We've been around for 13 years, so our alumni are not out making hundreds of thousands of dollars a year. Most of them are still in start-up positions."
Because of the deficit in well-grounded previous students, OSU-Cascades had to find fundraising support in OSU alumni, and, more generically, the community.
"We have been counting on people who just care about Central Oregon," Johnson said. "A couple of our major donors are in fact University of Oregon alumni. So it's very interesting that they don't care about the whole Ducks-Beavers thing, they just care about Central Oregon and they want to make sure that we have a four-year university here."
Central Oregon support surprised even OSU-Cascades, according to Coffin.
"We saw a continual outpouring of people – in Central Oregon – who wanted to help make a four-year university a reality," Coffin said.
The community's contribution to OSU-Cascades starting funds was anticipated by previous community feedback. EDCO, or Economic Development for Central Oregon, recruits businesses to Central Oregon and gathers response about why companies would relocate. The organization gathered feedback from businesses looking at relocating to Central Oregon, and found they were more likely to move to a place with a four-year university.
"They [EDCO] said that invariably one of the first questions that any company would ask them that was thinking about relocating here was, 'Is there a four-year university in Central Oregon?'" Johnson said. "It didn't matter that there was a branch campus, they really wanted to see a four-year university. So the business community was a real supporter of this."
As well as having business backing, OSU-Cascades saw verbal and monetary support from members of the community during their fundraising efforts, according to Johnson.
"I've believed in [a four-year university] for five years, but I've been told that this has been going on for three decades, in terms of community trying to figure out how to get the state to put a four-year university here in Central Oregon," Johnson said. "When we ended up with the branch campus about 13 years ago, that was just a compromise."
That support is continuing with a recent pledge from the Bend Chamber of Commerce. The organization dedicated two pledges, one of them a challenge grant that OSU-Cascades is currently trying to meet, according to Johnson.
"The Bend Chamber of Commerce gave us $50,000 outright and another $50,000 challenge grant, so we're still working on that," Johnson said. "If we meet that $50,000 challenge grant they'll give us another $50,000, so that would be another $150,000 total from the Chamber of Commerce."
Future efforts
While OSU-Cascades is still working on future fundraisers, the branch campus is now developing the next step: putting the recent $4 million dollars raised, as well as the total $24 million of funds, into action.
"That four million dollar goal, which we exceeded, is going towards physical expansion," Coffin said.
The $4 million from community support leveraged the Oregon legislature's $16 million in state bonds, as well as an approved extra $4 million in borrowing capacity. With the $24 million total, OSU-Cascades is using funds to buy their chosen sites – the 10-acre and 46-acre parcels – and potentially build one of their new facilities.
"That total $4 million will buy us 56 acres in land and get us most of the way in building an academic building," Johnson said. "We will also be borrowing funds to build a new residence hall."
While the expansion plan now has funds to back it, the fundraising goal only signifies one step in a large process, according to Johnson.
"There's no shovels in the ground yet," Johnson said. "We still have to get permits and plans. We have started planning the new building, and faculty, staff and students will engage with the architect about what type of spaces they'd like to see."
With the $4 million already going into use, now OSU-Cascades is preparing for future fundraising, according to Coffin.
"Part of that never ends," Coffin said. "We're hoping to raise funds for research projects, and then of course we would like to be able to offer more scholarships."
Maintaining scholarships for incoming students might become a significant concern for OSU-Cascades. In the last two decades, the OSU Foundation in Corvallis has dedicated $150,000 to OSU-Cascades every year for scholarships. But since the allocation was only a kickstart for the branch campus, OSU-Cascades will have several monetary concerns in the future, according to Johnson.
"That's going to run out in about seven years," Johnson said. "We have to start building up endowments for new scholarships."
In a larger spectrum, OSU-Cascades also expects to continue fundraising for future additions.
"We want to keep growing as a campus, and this first building we're building is barely big enough to handle the students, faculty and staff that we have right now," Johnson said. "We have to be ready to go for another building in about 2017."
Junnelle Hogen
The Broadside
[email protected]