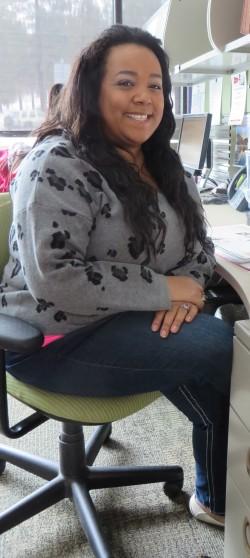 The campus student council is currently the only college student government in the state without a hierarchal system, but that might be changing.
Over the last couple of weeks, the Associated Students of Central Oregon Community College have started to take action with student council restructuring discussions. Several facets have been taken into account, according to Kurt Killinger, the director of Legislative Affairs for the student council.
"It's the same-sized student government as it was when there were 2,000 people here," Killinger said. "That's not a problem with ASCOCC. That's just one of the reasons that it needs to be restructured."
Currently, the setup with ASCOCC is a state rarity, according to Killinger.
"We're the only student government in the state that's structured like this," Killinger said. "We don't have a hierarchy."
Starting the process
For at least the last two years, discussions about a potential change have been brought up by members of ASCOCC. Killinger says that he has been pushing for a hierarchal system in the last two years he has been a council member. Now, discussions might be translating to action. Killinger recently brought up changing to a hierarchical format at a student council meeting, according to Taran Smith, the adviser for ASCOCC and student activities coordinator for COCC.
"Kurt did bring forward an example idea of an organizational structure revision for the council," Smith said. "[We're] making sure that there are the correct positions that are necessary and equivalent across the state, and this might mean moving from a six-person equivalency to more of a hierarchy system."
The equal standing basis on which the student council currently functions does not allow for the most efficient type of student council, Smith said.
"Like other concerns that have been addressed, I think that because the college has grown, the structure should grow," Smith said. "We want to accomplish the needs of the students, and this has definitely been taken into account when looking at restructuring."
In the Feb. 4 meeting, Gordon Price, director of Student Life, Alicia Moore, dean of Student and Enrollment Services, and other board members showed interest in switching systems for ASCOCC.
Several steps are needed before the plan would come into fruition. Since the restructure discussion is still in its inception, ASCOCC will be gathering comments from the board and student council members. If the result is positive, ASCOCC will be moving forward on deciding on and approving a new structure, which, if passed, would be implemented in the 2014-2015 school year.
For Killinger, the opening up of feedback signifies the beginning of a process that has been in the works for some time.
"It's been talked about for years and years, but actually putting [hierarchal restructuring] into effect is more than saying, 'We're going to do it'," Killinger said.
What would change?
If the restructure is approved, ASCOCC would maintain many features but change others.
ASCOCC does have a smaller section assigned to government affairs, unlike other student councils. While a typical student government structure would focus on legislative, executive and judicial affairs, ASCOCC's current equal-position structure limits this system. While the student council will still have to make sure that at least three council members are elected, and three appointed, a new focus could expand the legislative side of the student council, according to Killinger.
"We don't have any type of executive or judicial system in this form. From a legislative standpoint, student governments across the state all work in the job that I do, and they have activity boards that do other things that this office does," Killinger said. "So creating a hierarchal system will expand the ability to do more legislative work, which is what student governments typically do around the state."
There could also be an activities board to facilitate non-political college activities, according to Killinger.
If the restructure is approved, other results could be incorporated. Student council members would have opportunities for advancement with a hierarchy, and students interested in running for student council would be able to settle on a job position early on instead of choosing allocated duties after the election. A restructure might also prompt changes in the voting sector, according to Smith.
"From our student life perspective we know the other revision that would have to happen is looking at the election process and the facilitation," Smith said. "Student Life … would be getting information from the election process and actually enforcing rules and regulations."
ASCOCC is still uncertain if the hierarchal system will be implemented. But if the change is approved, the student council will have to adapt to a whole new setting next year, according to Killinger.
"Whether we have a new staff, whether we have a new structure – whether we have a new building or new cars – it'll all be a learning curve for anybody involved," Killinger said.
Junnelle Hogen
The Broadside
[email protected]