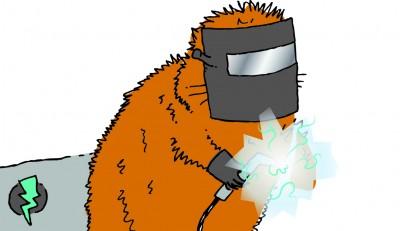 Oregon State University-Cascades is gathering input about adding a high-demand management degree program to their campus. The college has recently started discussions about the level of interest in adding a Bachelor of Applied Science degree to the Bend campus.
If approved, OSU-Cascades will not be the only university in Oregon to have a BAS degree, according to Marla Hacker, the associate dean of Academic Programs at OSU-Cascades, but it will be unique among state universities.
"It would be school-to-degree – a new kind of degree that large universities have not yet embraced," Hacker said. "But regional colleges like [Oregon Institute of Technology] do already offer it."
Although the degree has been a growing trend, Oregon universities like University of Oregon, Portland State University and Oregon State University have not added it to their listed degrees.
While some of the more significant Oregon colleges do not offer a BAS, the degree may provide the solution to a growing need, according to Natalie Dollar, associate professor of speech communications at OSU-Cascades and expert about the degree. Those in the career setting who are looking for advancement would be attracted to the degree, according to Dollar.
"These individuals face obstacles to earning a Bachelor of Arts or Bachelor of Science, both currently offered," Dollar said. "Such challenges prompt us to consider how we might meet the needs of individuals who earned an associate's degree, have gained work experience, and decided they would like to return to earn a bachelor's degree."
While professional workers might form one part of the prospective BAS students at OSU-Cascades, Central Oregon Community College students could also be interested in the degree. The idea to consider a BAS degree came from COCC, according to Hacker.
"We initially looked into this after hearing from the leaders at COCC," Hacker said. "Jim Middleton and others actually approached us. They've heard students and employees say that this would be a valuable degree. We're also hearing from COCC graduates, and they're saying the same thing."
What all students interested in a BAS degree would have to have in common is a technical two-year degree, typically from a community college, according to Hacker. OSU-Cascades would only provide the last two years, giving management and general education classes to help students major in either the management or leadership side of the degree.
If implemented, the BAS degree could allow community college transfer students to transfer more credits than other degrees would allow, according to Dollar.
"Some universities are beginning to explore if a Bachelor of Applied Science is one means of meeting these [transferrable credit] needs while maintaining their general requirements, which OSU refers to as the Baccalaureate Core, and upper division requirements," Dollar said. "We are engaging just this sort of conversation."
Meanwhile, phase one of looking at the BAS degree has started at OSU-Cascades. The first process in considering the bachelor's degree is gathering input on its popularity, according to Hacker.
"It's a long multi-process," Hacker said. "Most people at the university haven't even heard about it. Right now we're talking with decision-makers at Corvallis."
The college is also gathering input from local students, businesses and the Central Oregon area to estimate the amount of support it would receive. The degree would have to be supported locally, as it would not be offered at the OSU campus in Corvallis, according to Hacker.
"In a community setting this becomes more of a needed degree," Hacker said. "It would be an OSU degree, just only offered by OSU-Cascades."
While OSU-Cascades will only be gathering comments in the 2013-2014 school year, if the feedback is encouraging, the campus will submit an official proposal to OSU during the next school year. If that is approved, by 2015 the BAS degree would be implemented at OSU-Cascades.
If OSU-Cascades continues to see the response that faculty and staff are currently receiving, a BAS degree will form a solid part of the future, according to Hacker.
"For the response, we're getting a lot of questions," Hacker said. "It's probably very good, because we're not getting many negative comments. Some local businesses have been showing support, too. There's just a lot of interest out there."
Junnelle Hogen
The Broadside
[email protected]