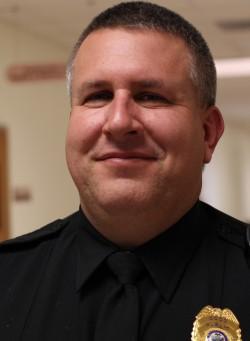 Campus Public Safety has started to address a shortage in staffing by hiring on new officers. Central Oregon Community College recently gave the go-ahead, and now the Public Safety Department has two new officers, and two promoted department members.
The department had suffered from a lack of available staffing in the past, according to Jim Bennett, the campus public safety coordinator.
"It was hard for the officers to take short leaves, to go on vacation, with the lack of available staff," Bennett said.
After new officer positions opened up in the last few months, Campus Public Safety gave officer positions to four people: Don Doughty, Brian Hamlin, Adam Neider and Chris Schiller.
Of the newly-hired officers, two are completely new and two have been with Campus Public Safety but are accepting new duties.
Don Doughty came from Arizona, where he was a police officer. For Brian Hamlin, Central Oregon is not new, although the position at the campus is. Hamlin was a local reserve officer, and is also a current COCC student.
Adam Neider and Chris Schiller were both promoted from previous areas in the department. Neider was a part-time officer with Campus Public Safety who was promoted to full-time, and Schiller received a position out of a cadet post.
While Campus Public Safety has chosen the people for the new positions, getting to that point took some deliberation. The department raised the requirements for incoming officers by changing the hiring process and adding parts to the interview process. Applicants were required to go through a nationally standardized officer's test, a chief's interview, a background test and approval from a campus hiring committee. The process was important in fine-tuning the results, according to Bennett.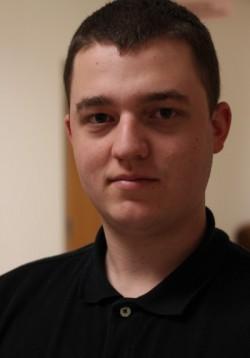 "We want to be able to provide the very best service," Bennett said. "And so to do that, we want to make sure that we have the best team out there."
Individuals with previous experience as cadets received useful preparation for promotion, according to Schiller, a cadet who was promoted to officer.
"We [cadets] get to shadow the officers and see what they do from a day-do-day basis, and get a feel for the job," Schiller said. "So in a lot of ways you got a lot of the experience that actual officers are getting."
While Schiller was the only cadet promoted in this hiring cycle, the number of cadets promoted to officers has been growing. Bennett said it was one of the most important factors of the recent hiring process.
"We've only had the cadet program for three years now, and in that time we've hired three cadets to work for the department," Bennett said. "Chris is now the third of those to move on into positions within the department. Pretty exciting, and it shows the success of the program."
The future level of training will be different for each of the officers, according to Bennett.
"Officer Neider has been with us for two years," Bennett said. "He also coordinates our training here. So his training is complete. Officer Schiller is a little bit further along because he's been a cadet with us, but he's still in training, and then the two new officers are at the beginning stages of the training program."
For most of the chosen officers, the next step will be training. Campus Public Safety has a training program with a minimum of 320 hours that new officers will have to pass before stepping into the campus safety scene. The training is multi-faceted, according to Bennett.
"During that 320 hours, the new recruits receive training in everything from how to write a report, to how to drive a patrol car, to issuing citations," Bennett said. "It's a great training program."
After the new officers have finished training, their increased authority should help Campus Public Safety tackle more issues on campus, according to Schiller.
"Being a cadet I didn't realized a lot of the stuff that [officers] are able to do and they do on a daily basis," Schiller said. "There's only so much that we were able to do as a cadet, and it was great, but now being in an officer role, it's opened my eyes quite a bit to how much they do."
For Campus Public Security, finally having the campus support and officer interest to fill department gaps is a much-needed bonus, according to Bennett.
"The department does play an important role," Bennett said. "We're just excited now that we can finally fill these positions that have been open for so long."
Junnelle Hogen
The Broadside
[email protected]