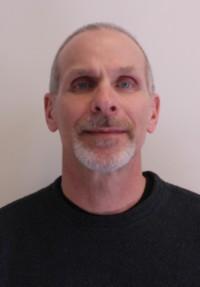 If the unmanned aerial vehicle industry is going to take off, it needs to have pilots.
Currently COCC offers an introductory unmanned aerial vehicle course and will have a second simulation-based class for students by spring 2014. Currently UAVs are not used in domestic airspace with the exception of government programs, according to Karl Baldessari, director of the aviation program. However, American companies currently train pilots for foreign operations.
By 2015, the Federal Aviation Authority is required to create an implementation program to begin using UAVs in American airspace, according to Baldessari.
"We know what the UAVs will look like and the skills required to operate them," Baldessari said. "We are getting closer to the point where we will get permission to have airspace for UAVs."
The first class in UAVs teaches the background and history of and the second class uses simulation to teach students how to coordinate and control UAVs, according to Bean.
"Similar to the general aviation program, in the UAV degree, students are given the opportunity to actually fly UAVs on a test range," Bean said. "They are able to actually practice flying UAVs through contracts we have in the community with our program."
Job opportunities within the field
With federal regulations being created, job opportunities relating to UAVs will steadily increase over the next ten years, according to Bean.
"The UAV is a new industry that will provide job opportunities for multiple areas and people," Bean said. "Employment opportunities relating to this field are actually really high."
One of the areas UAVs can be used is with Search and Rescue.
"With Search and Rescue, UAVs can be sent out and can be used to find people because of infrared sensors that detect heat sources," Bean said. "This same idea is used in fire detection. If you are flying a helicopter over a fire and lose the engine, you aren't walking away."
UAVs can be particularly helpful in eastern Oregon where there are large cattle ranches, according to Bean.
"UAVs can be used to fly over the entire range and count cattle which can be difficult with just a helicopter," Bean said.
Regulations from the FAA are still yet to be determined, however there are indications that they could require UAV operators to hold a pilots license, according to Baldessari.
"Pilots understand being connected to what happens out there relating to weather," Baldessari said. "That knowledge is still critical when controlling a UAV. If this is an industry that is going to take off we have to have people who can operate the vehicles."
The 2013-15 legislative budget allocated approximately $900,000 to create the Unmanned Aerial Systems Center of Excellence. It is proposed that that center would include a flight-test site located in Central Oregon.
"If this is an industry that is going to take off we have to have people who can operate the vehicles," Bean said.
In the meantime, the UAV degree option at COCC gives students interested in aviation a variety as far as specifically what they will study.
"UAVs provide an alternative especially for students who may not have resources to fund their desire to be a professional pilot because it is no small undertaking especially when relating to finances," Baldessari said.

Molly Svendsen
The Broadside
[email protected]