The college is about to decide who will lead the next stage of development. The new residence hall, drop in enrollment and other challenges and opportunities for Central Oregon Community College will come to this man or woman's desk.
The COCC presidential search committee announced their three finalists for the position on Jan. 31, 2013. The finalists are Dr. Patrick Lanning, vice president of Chemeketa Community College, Dr. Sheila Ortego, interim president of Pima Community College in Arizona, and Dana Young, president of Treasure Valley Community College.
Info and bios provided by COCC Public Relations:
Bruce Abernethy, chair of the COCC Board of Directors, said he was very pleased with the search process thus far, and with the three finalists.
"I am thrilled to report," Abernethy said, "that we have three very impressive candidates out of a strong national pool. Our 17-member Search Committee did an outstanding job as all of them took their homework seriously and spoke openly during deliberations. The dialogue allowed us all to see various perspectives and resulted in many of us changing our minds and making better choices. I truly thank each member of the committee for their time and insight."
The candidates will all visit Central Oregon during the last two weeks in February. They will have a formal interview with the board, public forums on each of COCC's four campuses, and a variety of other meetings with constituent groups. Those dates and times will be made available in the upcoming week.
Dr. Patrick Lanning
Lanning is a native of Prineville and graduate of Crook County High School. Prior to his current roles, he served as the associate vice president for instruction at Lane Community College. He started at Lane in 1992 as a faculty member before moving into department chair and division chair roles, supporting and leading music, dance and theater arts; art and graphic design; and health, human performance and athletics. During his tenure at Lane and Chemeketa, he developed new academic programs, provided enrollment management leadership by working with faculty, staff and deans to foster strategic enrollment growth as well as increase student retention, dual credit enrollment and graduation rates, with an emphasis on establishing a college-going culture among first-generation and populations of poverty. Dr. Lanning earned his bachelor's degree in psychology and master's degree in interdisciplinary studies from the University of Oregon, and a doctoral degree in community college leadership from Oregon State University.
Dr. Sheila Ortego
During her 30-year career at Santa Fe Community College, Dr. Ortego held a number of administrative positions and served as an adjunct instructor in the area of humanities, teaching both in person and online. She says she practices an "open, transparent and inclusive leadership style" and believes in empowering faculty and staff through professional development and leadership training. While at SFCC, she led the campus
in attaining full accreditation under the Academic Quality Improvement Program (AQIP) model, launched the Achieving the Dream and other student success initiatives, and worked with her team to address the region's workforce and economic development needs through significant improvements and expansions in the health and sciences and trades and technologies fields. She earned a bachelor's degree in English and master's and doctoral degrees in American studies from the University of New Mexico.
Dana Young
Young has a progressive 25-year community college career track that includes senior administrative positions of vice president of student and enrollment services at Blue Mountain Community College in Pendleton, Oregon (1999-2003) and vice president for student affairs at Northwest College in Powell, Wyoming (2003-10), prior to being named president at Treasure Valley in 2010. She is a first-generation college graduate and says she is "deeply committed to the mission and open access philosophy of community colleges" and considers them to be one of the nation's most valuable assets. Young earned a bachelor's degree in business/economics from Eastern Oregon University and a master's of business administration from Portland State University. She is currently working on her doctoral degree in community college leadership, from Colorado State University.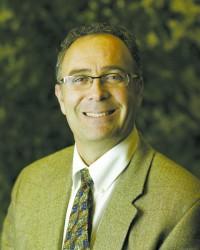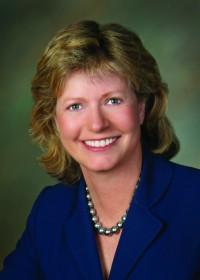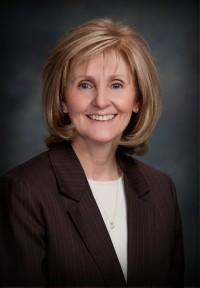 Scott Greenstone
The Broadside