Two of your classmates are helping choose the college's next president. Working with other members of the committee, the students will work on a volunteer basis to help screen applicants for the future president of Central Oregon Community College.  Alicia Moore, COCC Dean of Students, told The Broadside in an article published on Oct. 9, 2013.
"It's extremely important when hiring a new president to have student voice involved," Moore said.
The board looked for students who had previously demonstrated leadership at COCC and who were familiar with the issues facing students.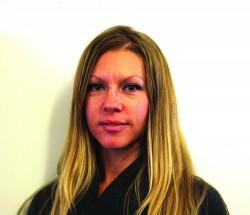 Amber Ruedi
Amber Ruedi believes her current student involvement will allow her to bring student concerns and perspectives to the presidential screening committee. Ruedi is currently the director of Student Affairs with the Associated Students of Central Oregon Community College and serves on the diversity committee at COCC.
"I'll be able to bring past experience from being on hiring committees and also just bring the student perspective and student concerns to the committee," Ruedi said. "This is a wonderful opportunity to expand my support for the college and the community."
Ruedi believes it is important that the future COCC president be there for students while keeping the community informed.
"I feel that the new president should make themselves accessible to the student body and be an advocate for students in the community and beyond," Ruedi said. "I would want to see someone who is transparent as appropriate, sharing enough information with all concerned, that everyone gets information they need on a need to know basis."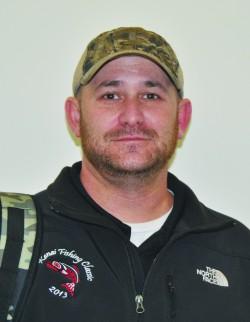 Lawrence Allen has a special interest in the future of Central Oregon Community College. Allen was one of the students chosen to sit on the presidential search committee for the next COCC president and he has daughters, nieces, and nephews who he hopes will attend COCC in the future.
"This is a way to make a small footprint here at the campus," Allen said. "It's a great way to be involved in making this campus everything it can be for future students."
Allen moved from Tennessee in 1997 and is working on the prerequisites for the nursing program. He hopes having students on the screening committee will help bring awareness to student perspectives.
"They have a lot of staff and administration on the board who all want specific things out of a president," Allen said. "As students, we can add the perspective of someone who is paying to go to school."
Allen was involved in student government during high school and said it is "an honor" to be a part of the presidential search committee. He believes it is important that the future president be focused on helping students on all campuses succeed.
"It would be great to have someone focused on having the campuses mesh together," Allen said. "Obviously it is important to have someone concerned about the budget and someone who is community friendly and who truly values education."
Molly Svendsen
The Broadside
Cover Photo
Vera Holiday
The Broadside