What does the perfect president of a school look like? For Central Oregon Community College, it's not too simple.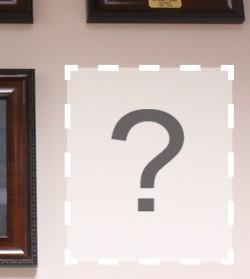 The COCC Board of Directors approved a presidential profile detailing the qualities they expect of an ideal college president on Oct. 23. The profile, put together by search committee, helps guide applications of prospective college presidents and helps the screening committee screen out applicants who don't fit, according to Dr. Jim Middleton, current president of COCC.
"The exercise is extremely important to the search committee," Dr. Middleton said. "It's a very important part of what they have to work through in the process."
The profile is divided into four parts: Background on COCC for potential applicants, challenges and opportunities the president must overcome, ideal characteristics the president should have, and qualifications.
This is fairly standard for presidential profiles, according to Bruce Abernethy, COCC Board of Directors chairman and chairman for the presidential search committee.
"It's important to have that there so that applicants can get excited," Abernethy said. "It outlines some key things we want to talk about. …It's how we portray [the college]."
Challenges and opportunities
The president of COCC must build relationships with other schools and institutes of higher education in the region, whether they be K-12, four-year universities or Oregon State University-Cascades, according to the profile. One of the challenges facing COCC right now is learning "how to thrive in an outcomes-based funding model," which the state will be using instead of enrollment-based funding.
The search committee is very "broad-based" and brings many members of the college community together, including a student from Bend and a student from Redmond.
"[The students] jumped right in and made their voice heard," Abernethy said.
Ideal characteristics and qualifications
The profile describes an ideal president as an "articulate spokesperson," experienced with the complexities of the business side of an institution, a "data-driven" leader, a skilled fundraiser, and someone with a "proven track record as a student-centered advocate."
But the search committee was chosen with such wide variety so different members would bring different ideas of what makes a good president.
"Some may want to have someone who works well with staff and faculty," Abernethy said. "Others think someone with a good relationship with state legislation is more important because of funding."
One of the main discussion points when it comes to qualifications, according to Abernethy, is whether or not the applicant needs to have a Ph.D.
"At a university, it's usually a requirement," Abernethy said. "But someone may have private sector experience where having a Ph.D was not important."
As the final draft of the presidential profile stands, a Ph.D is "preferred but not a requirement."
When will COCC have a new president?
Applications for college president are due Jan. 7, 2014, according to Abernethy. He expects around thirty-five applications to come in and fifteen of those to be screened out fairly quickly by the committee.
"It'll be 'this person doesn't have the gravitas,'" Abernethy said. "This person isn't a good fit."
In late January, the search committee will do interviews over Skype with the "semi-finalists." The interviews won't be in person because of how that could affect the applicant's current position at his or her institution.
"We may do a site visit for one strong candidate," Abernethy said. "To see if what they're saying about their current work is true."
The new president will be chosen in late March to early April, Abernethy said, giving plenty of time between then and June, when Dr. Middleton officially retires.
Scott Greenstone
The Broadside