When mathematics professor Sean Rule was touring on the East Coast with his band Plow United, a fan came to him and told him how a song Rule had written gave him hope in his fight against suicidal thoughts.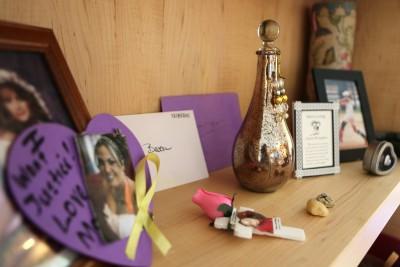 Rule was touched, but he realized that as a member of faculty, he wasn't prepared to help students who might need more than a song.
Rule isn't alone in faculty when it comes to dealing with students with depression, according to Mike Morrison, president of the Central Oregon Psychology Enthusiasts club at Central Oregon Community College. Since COPE announced their suicide prevention training for Nov. 20, members of faculty have been asking Morrison why an event like this hasn't happened sooner.
"I haven't talked to a single member of faculty who hasn't said 'we need this. We should've had this before,'" Morrison said.
This program is especially beneficial to faculty, advisors, and staff who interact with students often and on a personal basis, according to Dr. Andria Woodell, associate professor of psychology at COCC.
"If we can know how to save even one life," Woodell said, "then that is worth it."
The training will raise awareness of resources available to struggling students that the faculty member can point them to, as well as teach them the warning signs of depression and questions to ask.
"So I'm sitting here and someone's talking to me about ending their life," Morrison said. "I have the phone numbers. …Part of it is referring correctly."
The training will also teach faculty what not to do when a student admits to them that they struggle with thoughts of suicide.
"Never say 'you shouldn't feel that way,'" Morrison said.
To Morrison, this training is one of the ways the club can try to change the social norm.
"People walk around with a smile on their face and something catastrophic happened in their life. Could be your best friend and you'd never even know," Morrison said. "They need to have someone to talk to and our society doesn't facilitate that."
This training marks the first time two clubs at COCC and Oregon State University-Cascades have worked together on an event, Morrison said. Since going through OSU-Cascades, COPE has had such an overwhelming response that they are planning on having this be a recurring training.
"We have grad students [at OSU-Cascades] who are beyond elated and signing up," Morrison said.
Scott Greenstone
Kiley Cunningham
The Broadside
[email protected]
[email protected]