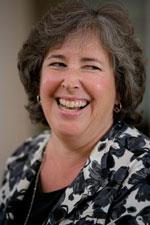 Oregon State University Cascades has seen a 16 percent enrollment increase since fall 2012. This increase is a reflection of the 930 juniors, seniors, and graduate students currently pursuing degrees, according to Jane Reynolds, director of enrollment services at OSU-Cascades.
"The new programs we added have encouraged the increase in enrollment for our campus," Reynolds said.
Of the programs seeing the largest increases, human development and family science program has 146 students. The business degree currently has 100 students. Other programs that have seen increases are the exercise and sport science and social science programs.
After this increase, the focus on retention will continue to be a priority for OSU-Cascades staff, according to Reynolds.
"Recruitment is definitely something we are concerned about," Reynolds said. "We have several initiatives to encourage student success."
One of these programs is a community learning course designed specifically to help freshmen students build relationships with other students and learn about resources available for success, according to Reynolds.
"We have tutoring services, advising, and an active student life department. All of those things help contribute to student success," Reynolds said.
Recruitment is also a large factor in this increase, Reynolds said
"We do a lot of outreach to COCC students to recruit them as transfer students to our program," Reynolds explained. "We've also done quite a bit of recruiting around Oregon and especially Central Oregon high schools."
The enrollment increase at Central Oregon Community College from 2008-12 is also a possible contributing factor to the OSU-Cascades enrollment according to Ron Paradis, COCC director of college relations.
"It is possible that students who finished up at COCC then went on to OSU-Cascades to complete their degrees," Paradis said.
This increase is projected to continue as OSU-Cascades expands into a four-year university and begins at the new campus, according to Reynolds.
"We are projecting enrollment will continue to increase as we add additional majors and extend to the four year campus," Reynolds said. "We are currently projecting a double digit enrollment increases for the next few years."
Of the over 1,100 students currently enrolled at OSU-Cascades, 181 are taking lower-level courses at COCC in preparation for transferring to OSU-Cascades.
Molly Svendsen
The Broadside

[email protected]