A truly delicious breakfast burrito is not only delicious at breakfast, but at lunch, dinner and three in the morning. Whether you're grabbing one of these on the way to class or on the way home, it's the perfect way to satisfy that primal need for cholesterol, starch and pig flesh.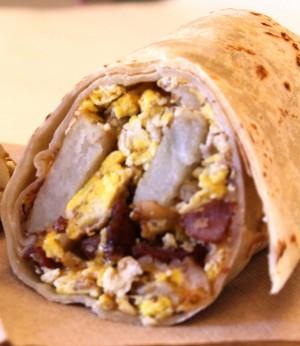 Strictly Organic
If you're willing to pay an extra dollar or two, Strictly Organic is a more gourmet option where you can choose a wrap of wheat, flour, rice or gluten-free teff, an Ethiopian grain. If you exit the 97 on Colorado, they'll be right on your way to school.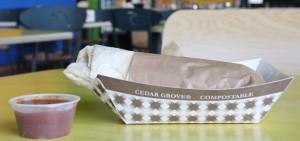 Rigoberto's
Rigoberto's has found the heavenly ratio of eggs to bacon to cheese to beans in their breakfast burrito, and a good ratio is everything. Too many potatoes make a burrito too starchy, too many eggs make it too hot and wet, and too much cheese is just gross. Too much bacon is obviously never any sort of issue, and Rigoberto's doesn't skimp on that front.