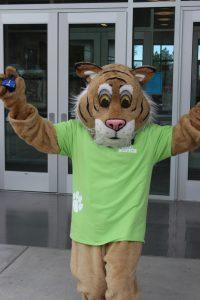 Bobcat orientation was bigger and more involved this year than ever before. Fall 2013 was the first time the Bobcat orientation program had been done on all four campuses at this level, according to Shawna Elsberry, director of retention at Central Oregon Community College.
"We started a pilot program on the other campuses," Elsberry said, "but this is the first term we will go full scale on the Bend campus."
The orientation was not just for new students but was also open to transfer students and those returning after an absence, according to Elsberry. Bobcat orientation is designed to get students in touch with resources and services to help them succeed in college.
Working with the Associated Students of Central Oregon Community College, Student Life offered workshops on college success, free lunch, and a clubs fair.
"It's really an opportunity for students to learn about academic support and student success  services such as career exploration, tutoring, and student involvement in a fun way that gets everybody excited for the beginning of term," Elsberry said.
At approximately 82 students, the Redmond orientation attendance was nearly double of previous years, according to Elsberry. Among the Redmond, Prineville, and Madras campuses, 170 students attended with approximately 435 at to the Bend orientation.
"We haven't had an event this big on the Bend campus besides commencement,"
Elsberry said.
-Molly Svendsen