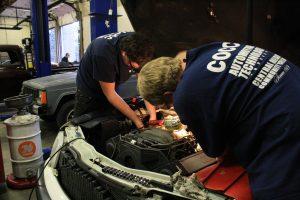 Students are finding a fast track to the workforce without a four-year degree.
At Central Oregon Community College, students are earning technical certificates and two-year degrees that can place them into a growing job market, according to Chris Redgrave, director of manufacturing at COCC.
"In general the number of future jobs that do not require a four-year degree is expected to be very high." Redgrave said. "If [students] are looking at what can make them money now, the two-year degree makes a lot of sense."
The demand for many technical careers is forecasted to grow at a higher rate from 2010-2020 than the national average of 14.3 percent, according to the Bureau of Labor Statistics.  This is especially true in the healthcare field, where Emergency Medical technicians and paramedics are likely to see an increase in demand of over 33 percent and registered nurses an increase of 26 percent.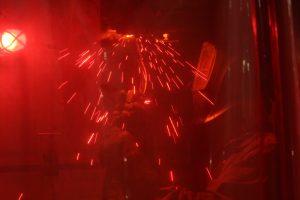 Wages for these jobs are also comparable to state averages. As of May 2012 the average Oregon worker took home just over $45,000 annually.  Comparatively, registered and practical nurses, massage therapists and computer numerical controlled machine operators all earned higher yearly incomes, according to the BLS.
Auto technology instructor Ken Mays sees the value of technical training to his students as more than just monetary.
"Money is not usually the first thing [students look for]," said Mays. "Its passion for what we do. People are coming to get a skill and go to work."
At the COCC Manufacturing and Applied Technology Center in Redmond, students get hands-on experience in a flexible and team-oriented environment, said welding instructor Dennis Simenson.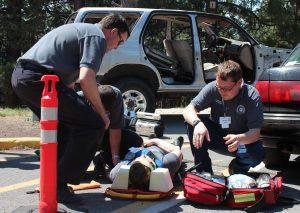 "The key is that we are self-paced," Simenson said. "[It] teaches you to be self-directed, which is what manufacture companies want."
In addition to this flexibility, tech careers are more welcoming to individuals who may have a criminal background and are hoping to better themselves, Simenson said.
This acceptance is echoed in many of the technical programs at COCC.
"We are an industry that works" Ken Mayes said. "College is not necessarily for everybody, but skills are necessary for everybody."
–Darwin Ikard
The Broadside
(Contact:[email protected])