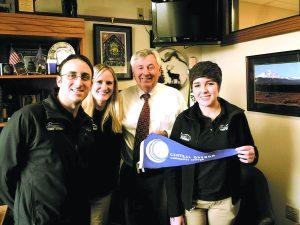 The Associated Students of Central Oregon Community College members spoke to Oregon senators and representatives at a conference, Feb. 13. Members Brandi Jordan, Michael Biermann and ASCOCC Advisor Taran Underdal attended the conference, which was held by the Oregon Community College Student Association, a group dedicated to being a voice to Oregon community colleges.
The members spoke to the senate about the Workforce Support Fund, which is causing a tuition increase in some community colleges throughout Oregon. They requested funds be returned to community colleges.
"It became clear that this year it's not realistic to ask for that money back, because it's not there," said Jordan.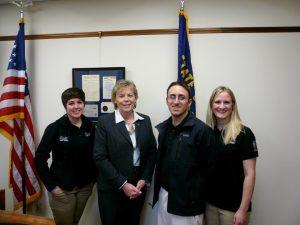 They also discussed the recently passed House Bill 4058, which regulates the price of college textbooks.
It was a good opportunity for the members to speak on behalf of students and experience a town hall-style meeting, according to Jordan.
"You hear all the time that student government is supposed to be the voice of the students," said Jordan. "When we where there, I felt like I really was."