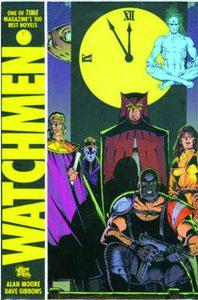 Watchmen
Take a dark trip into the superhero mindset in Alan Moore's foundational classic "Watchmen" as he explores psychoticism, defeat and the meaning of life through the eyes of six radically different superheroes. Watchmen's multilayered, morbidly fascinating characters will pull you in and never let you forget this engrossing story.
300
Before the special-effects splash of the movie adaptation, Frank Miller wrote the pivotal graphic novel in 1998.  Miller presents a fictional retelling of the Battle of Thermopylae from the perspective of the Spartan King Leonidas.  Lynn Varley's painted art lends an almost classical style to a gritty, violent story.  Despite the violence and historical overtones, "300" remains a deep story of humanity against overwhelming odds and how we face death.
Locke & Key
When tragedy strikes the Locke family, their mother is forced to relocate with her three children to her husband's family home of Keyhouse in the New England town of Lovecraft. The Locke children then discover their secret family history and must balance their school lives with the discovery of magic keys that unlock doors to wonder and danger. Beautifully illustrated in vibrant color by Gabriel Rodriguez and written by author Joe Hill, "Locke & Key" is a story that grows progressively darker in mood as it continues.
Marvels
If ever a single work accurately captured the essence of the Marvel Comics universe, this would be it. Set from the 1930's to the 1970's, Marvels tells the tale of a world where veritable gods walk among men from the perspective of an "everyman" photojournalist. Through his eyes, and lens, the story of iconic comic book moments are revisited, from the appearance of the first Human Torch to the rise of the coming of Galactus and activities of Spider Man. Veteran comic book author Kurt Busiek writes a very human tale while artist Alex Ross brings it to life with stunning painted visuals.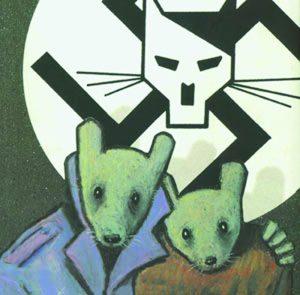 Maus
"Maus" is a true story of the Holocaust, told via interviews between the writer and his father, a survivor. The fact that all the Jews are drawn as mice and all the Germans are drawn as cats lends an Animal Farm-ish dystopianism to the already-dark tale. There are many compelling depictions of the Holocaust, but Maus offers one of the most graphic and unforgettable.