Students interested in studying abroad should start planning now.
Lack of student participation led to the cancellation of the study abroad trips to Peru and Costa Rica planned for summer 2013, but more opportunities are on the horizon.
Central Oregon Community College, in conjunction with the Oregon International Education Consortium, will be offering trips for fall 2013 and spring, according to Greg Lyons, COCC writing professor and former OIEC coordinator.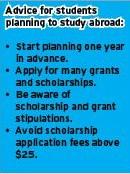 The trip planned for fall 2013 will be to Florence, Italy. Two students from COCC have already turned in applications to participate, according to Lyons. 12 students total from participating OIEC schools are needed in order for the trip to take place. Students still have until June 7 to apply.
The fall and spring programs are unlikely to face the same complications as the summer Peru and Costa Rica trips, according to Lyons. This is because financial aid, which is applicable to study abroad programs that offer college credit, is now limited to only three quarters. Lyons believes many students simply didn't have the finances to attend the summer programs.
"With financial aid being limited three quarters, I would just assume we won't have as many students in the summer," Lyons said.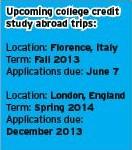 Students who are interested in studying abroad should start looking for financial aid early, according to Lyons. In addition to applying their financial aid to the costs, students can apply for the Gilman scholarship, which is available to
COCC students who are currently receiving a Pell grant. Lyons also encouraged students to look for financial help in other venues, such as student government funds and grants from groups outside of the college.
Community learning opportunities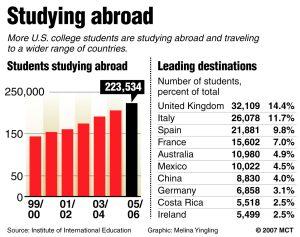 Students interested in studying abroad who don't necessarily need college credit can also find opportunities through community learning at COCC. Study abroad programs available through COCC's community learning are available to students and community members, according to Rachel Knox, a program planner in the community learning department.
There are community learning study abroad trips to Spain and Costa Rica scheduled for 2013.
"I'm also working on getting trips to China and Scotland for 2014 and 2015," Knox said.
The community learning study abroad trips do not provide college credit, so financial aid does not apply to covering the cost of attendance, according to Knox. However, they do offer valuable experience and immersion into different cultures.
–Cedar Goslin
The Broadside
(contact: [email protected])