On April 12, the Associated Students of Central Oregon Community College voted to accept the resignation of Suci Sonnier, the director of public relations. Sonnier's resignation from the council became official on April 15.
Sonnier stated that she resigned for scholastic, personal and time management reasons. One deciding factor was the conflicting time demands of being a council member and the leader of Central Oregon Community College's psychology club.
"Both demand the best," Sonnier said, "and it's hard to be the best when you're being pulled in so many directions."
Sonnier was also recently elected the president of Oregon State University-Cascade's psychology club. She said she wanted to avoid a potential conflict of interest.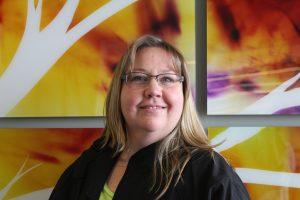 "There's the gray area of being an officer of a club and a member of the council," Sonnier said. "I believe there should be that dichotomy there."
Sonnier was hired for the public relations coordinator position in March 2013, months after her predecessor, Shara Huskey, resigned from the position on Dec. 31 2012.
Before becoming a voting member of ASCOCC, Sonnier worked as an assistant to the council for 5 months. She said it is unlikely that she will continue working with ASCOCC in any capacity.
It has yet to be confirmed whether or not the remaining five members of the council will hire a new public relations coordinator for the remainder of spring term.
"I'm not sure what they plan to do," said Taran Underdal, ASCOCC's advisor.
Students are permitted to serve no more than three scholastic years on the ASCOCC council, according to the constitution. However, the constitution also states that if a student is hired onto the council in the middle of the school year, they still qualify to serve for three additional years.
If the council does reopen the position, Sonnier advises anyone interested in applying to be prepared for the commitment. In addition, applicants should make sure they have the time to do justice to the position, according to Sonnier, and should also have "big personalities" so they can hold their own in group discussions.
"Thick skin is definitely a must in any political arena," Sonnier said.
Sonnier said it is also important for future council members to "set boundaries" with their time, so their work on the c
ouncil doesn't come to the detriment of their schoolwork and other obligations."Mostly you should be organized," Sonnier said, "and have good time management."
–Cedar Goslin
The Broadside