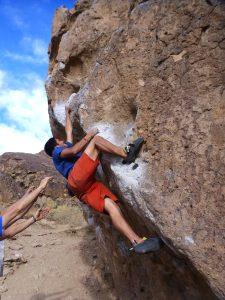 Rock climbing, backcountry skiing and exploring over spring break is a way for students to learn leadership skills.
The Eastern Sierra Stomp was a trip facilitated by Cascades Adventures, an Oregon State University-Cascades program that included three days of rock climbing in Owens Valley near Bishop, California. The group also spent a day backcountry skiing in the Sierra Nevada mountains and a rest day exploring ancient bristlecone pines in western Nevada.
"It allows these guys a chance to get into an unfamiliar environment," Jeff Myers, Cascades Adventures advisor said.
Myers, along with three Tourism and Outdoor Leadership students, used the trip to develop trip leading skills.
By planning their own itineraries, gear lists and meals, the students were preparing to lead similar trips themselves, Myers said.
"It's a sweet opportunity to get actual experience," said TOL student Roarke Jennings, who led the group backcountry skiing.
Adrian Dearing  will be graduating from the TOL program in 2013 and values the experience he has gained through Cascades Adventures.
"You learn to facilitate a group, how to be a leader," Dearing said. "We focus a lot on communication and group dynamics, contingency plans, looking at the big picture. [These are] things that you will need in any career."
Cascades Adventures gives students the chance to experience the outdoors in a variety of ways, free of charge, explained Myers. Activities range from snowshoeing in the winter to canoeing in the summer.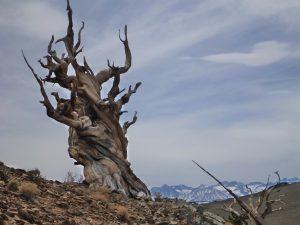 "There's room for personal growth when you are out there," Dearing said. "It's [a] good place for personal reflection."
In the future, Myers hopes to expand the scope of Cascades Adventures, opening it up for more students to experience the value of the outdoors.
"We hope to work with other areas of the college," Myers said, "academic areas like art or physics."
Details on future Cascades Adventures events can be found on OSU-Cascades' website.
–Darwin Ikard
The Broadside
(contact: [email protected])