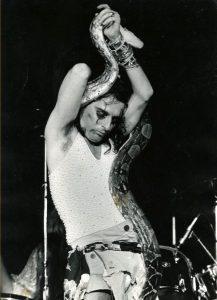 Alice Cooper
"No More Mr. Nice Guy"
Album: Billion Dollar Babies
The 70s were the golden years for the founding father of shock rock, and "No More Mr. Nice Guy" was among Cooper's greatest releases during the era. Aside from having the kind of rhythm you'd want to blast on your car stereo with the windows rolled down, the song's lyrics are relatable to anyone who has ever felt beaten down by the daily routine. To this day, "No More Mr. Nice Guy" remains the anthem of the fed up and pissed off.
Aerosmith
"Walk this Way"
Album: Toys in the Attic
With Steven Tyler's charismatic vocals and Joe Perry's signature riff, "Walk this Way" is one of the most quintessential classic rock tracks ever. This blues-funk hybrid made Aerosmith a household name and still draws fans to this day. The continued longevity of "Walk this Way's"  popularity has allowed Aerosmith to thrive from generation to generation as one of the most successful rock bands of all time.
Led Zeppelin
"Stairway to Heaven"
Album: Led Zeppelin IV
Often referred to as one of the greatest rock songs of all time, Led Zeppelin's "Stairway to Heaven" spans over eight minutes, progressing from acoustic guitar and vocals to a smooth jam and finally to the most recognizable guitar solo in classic rock. Robert Plant's lyrics paint pictures throughout the song, and Jimmy Page's solo creates a climactic   crescendo, solidifying it as an epic rock song that transcends the decades.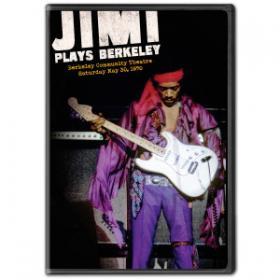 Jimi Hendrix
"Voodoo Child (Slight Return)"
Album: Electric Ladyland
This song showcases everything that made Jimi Hendrix such a legendary musician. The opening licks of "Voodoo Child" immediately catch the listener's attention, making it one of the most recognizable song introductions of all time. With its perfect pitch, timing, and selection of E minor pentatonic notes, Hendrix's guitar solo for "Voodoo Child" is some of the best lead guitar ever recorded. This timeless classic solidifies Hendrix among the accolades of history's best electric guitarists.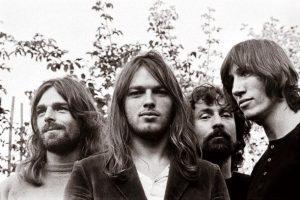 Pink Floyd
"Time"
Album: Dark side of the Moon
Nestled comfortably in one of the most praised progressive rock albums of classic rock, the song "Time" perfectly showcases all of Pink Floyd's progressive and space rock elements. It begins with some ambient guitar, drums and clocks chiming. This sets the stage for what the song is digging at: time slipping away. A bumping bass line and a fantastic lead solo packs a punch in the middle while vocals and a slower pace dissolves the song to its finish.