Cartoon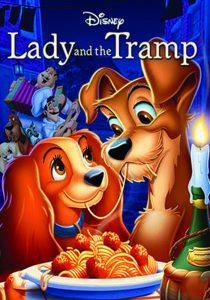 It may be a cartoon, but it's still a classic. Lady and The Tramp (1955) is a love story that everyone can appreciate. It's the classic tale of a rough-and-tumble rogue who wins the heart of a prim and proper lady, told through canine characters and animation that only classic Disney can deliver. The famous "spaghetti scene" impacted viewers so profoundly that it is still referenced in movies, commercials and TV shows today. If you're looking for a night of nostalgia, romance and puppy love, Lady and The Tramp is your movie.
Bromance
After a day of gooey romantic sentiment, you may be in the mood for something a little more robust. If that's the case, I Love You Man (2009) is the bromance for you. It follows the story of recently engaged Peter, who finds himself in desperate need of a best man. Hilarious and clever, I Love You Man reminds us that finding friendship can be as difficult and awkward as courtship, and also that romance isn't the only important form of love.
Comedy
When Phil and Claire Foster try to bring some excitement into their tame love life, they get more than they bargained for in this delightfully quirky comedy. The on-screen chemistry between Tina Fey and Steve Carell make this a must-watch for comedy fans this Valentine's Day.
Fantasy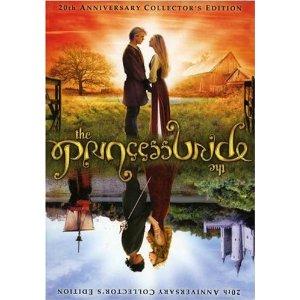 Humor, adventure, true love and giant rat monsters: The Princess Bride (1987) has everything you could possibly want in a movie, making it an ideal choice for date night. Based off the book by William Goldman, The Princess Bride tells the story of a young girl's love for a stable boy turned pirate. Watching the couple battle unusual beasts, outsmart kings and maneuver through fire swamps simply so they can be together will make your love life seem a lot less complicated.
Classic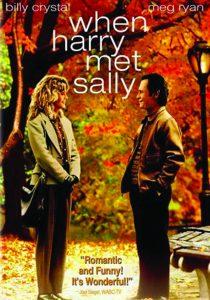 Sex prevents men and women from being friends, as proved in the classic romantic comedy When Harry Met Sally (1989). Starring Billy Crystal and Meg Ryan, this movie takes place over the course of ten years. It follows the two as they go from being strangers to, best friends, to finally falling in love. The sandwich scene at New York's Katz's Deli has women everywhere thinking, "I'll have what she's having."
(Contact: [email protected])