Upon stepping foot in the lively Boys and Girls Club, located in downtown Bend, most wouldn't guess it once housed victims of a deadly epidemic.
The building, built in 1917, served as a hospital during the Spanish influenza, which swept the entire globe taking the lives of an estimated 30-50 million people from 1918-1919, according to United States Department of Health and Human Services.
"This was basically the quarantine zone," said Lisa Maxwell, Executive Director of Boys & Girls Clubs of Central Oregon. "This is where they put everyone that was sick, but then people died."
Maxwell cannot confirm if the stories are real or not, but she can attest to hearing "all kinds of crazy knocking and weird noises," coming from an unused portion of the building.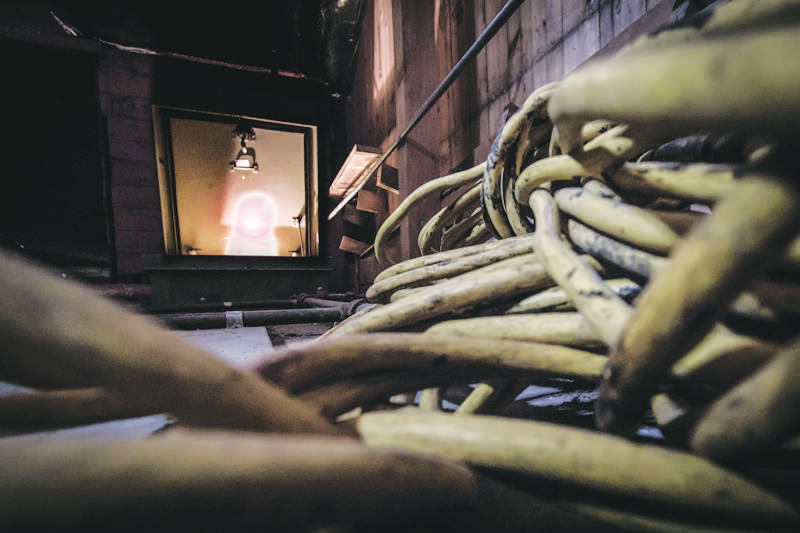 "I will say it is a remarkably creepy place, when you're here by yourself at night," said Ryan Hart, the Bend Boys and Girls Club's Teen Director.
Hart personally doesn't buy into such things but has heard some of the teen members tell stories about voices, things moving and lights turning off and on.
Hart facilitates a teen night on Fridays and is usually the last one in the building.
"It's a very heavy building when you're in it at night," said Hart. "You just feel the weight of it and I think it comes from the fact that it's old."
At night, the creaks from floorboards seem to be much more prevalent, according to staff members.
"It's definitely got that old creaky feel at night," said Boys and Girls Club employee Colleen Hogan.
Her first night working at the club, Hogan became aware of the club's history.
"It was late at night and we had just been talking about whether it was haunted or not," said Hogan. "I panicked."
The building features a fireplace in the stairwell, which Hart finds odd. There is also an attic that the Boys and Girls teen group once attempted to throw a Halloween party in, according to Hart, but the attic proved to be too creepy for the thrill-seeking teenagers and the party had to be moved.
"Oh, it's spooky," said Maxwell.
(Contact: [email protected])