What do you do if you want to go snowshoeing and enjoy all that Central Oregon has to offer but you're living on a college budget? The Associated Students of Central Oregon Community College offers snow shoes free to all students—COCC and Oregon State University Cascades—at a first come first serve basis.
"The gear was purchased by a previous council from the ASCOCC.  It was a high priority of theirs at the time to provide these kinds of supplies to students because of Central Oregon's active community" said Michael Biermann, Associated Students of Central Oregon Community College's Fiscal & Operations Coordinator.
The only snow equipment offered to check out at this time is snow shoes. However, Bill Douglass, the Director of Sports and Recreation said there will be more equipment offered in the spring.
"There will be a variety of camping gear such as tents and sleeping bags offered when the weather begin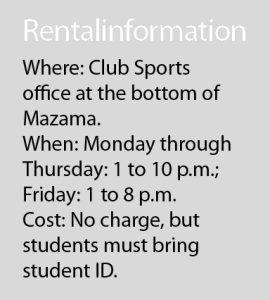 s to improve" said Douglass.
Equipment is limited though so it is best to check them out early if you want to participate in this deal.
"Last summer I went to check out camping gear but by the time I got there wasn't any gear to check out. The supplies are limited, but this is a great way to get some equipment at no cost," said Biermann.
For more information contact Bill Douglass at [email protected].