The room's illumination lowered when the dimming lights ringed its shadow over the surrounded audience. The room's outer area faded to dark, and in the center, a blue-purplish moonlight rained down, capturing the imagination of the botanical garden set.
This was the captivating stage of Central Oregon Community College, student actor, Victoria Starks, as she stepped into her leading role, as Tania Del Valle. The play "Native Gardens," was directed by local Susan Rayley-Salas and presented by Deschutes Theater Company. The play was hosted at Open Space Studios in downtown Bend on Nov. 4, 2022.
By highlighting issues within stereotypes, this play took audiences for a serious and comical journey. The plays' theme location, the suburbs of Washington D.C. — Moving into a new neighborhood, the Del Valle family, Tania and Pablo, bought their dream home. Victoria played, Tania Del Valle, a pregnant doctoral candidate, alongside actor, Kay Clements, who plays Pablo Del Valle, the husband lawyer of Tania. Christopher Romero was originally cast for the part of Pablo but due to an unfortunate leg injury, his understudy Kay Clements was the only one available to perform the role in such short notice.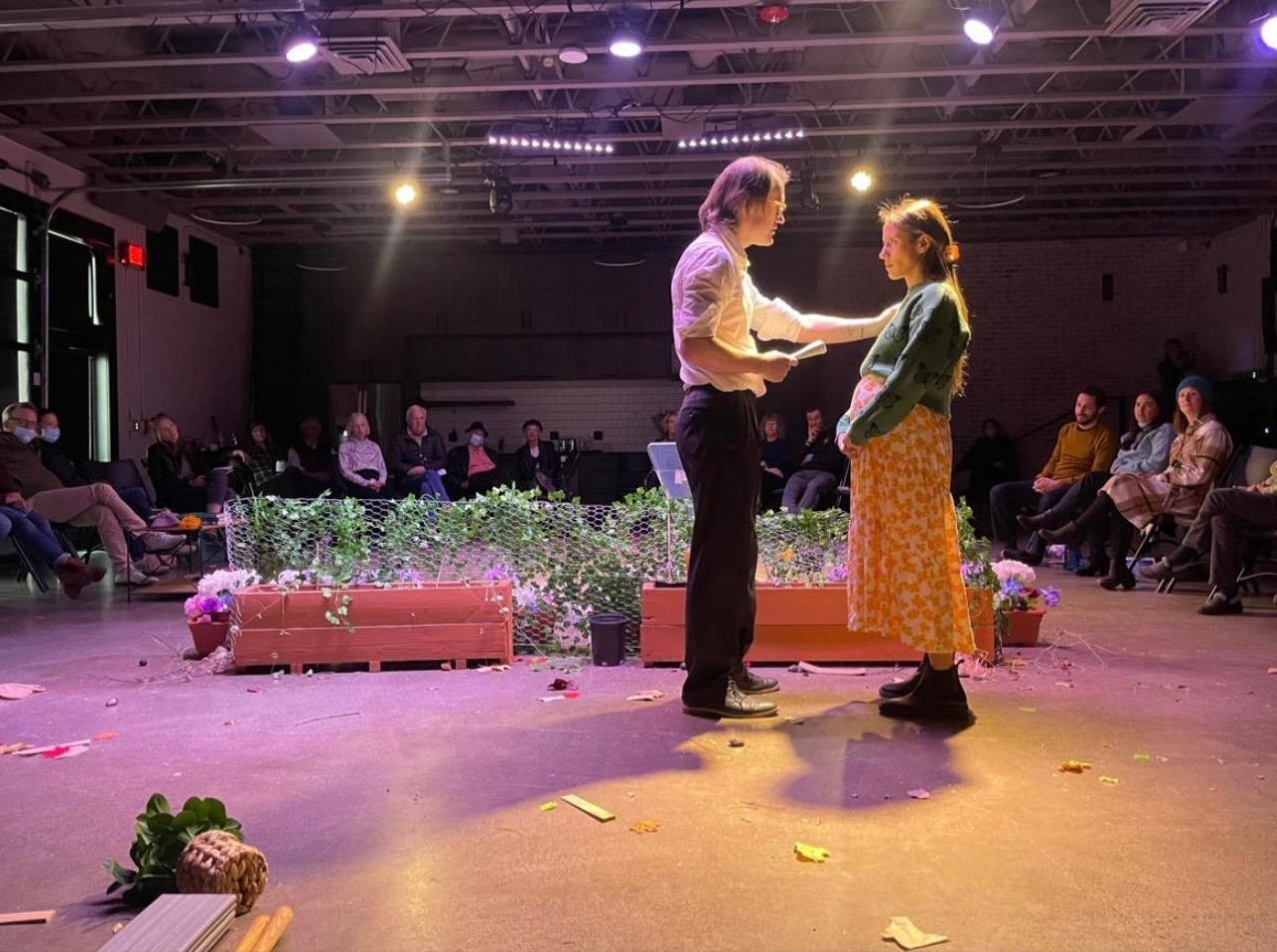 Del Valle's neighbors, Frank Butley played by actor, Todd Tolces, and his wife Virginia Butley, played by actor, Alley Hickson, were longtime residents of this neighborhood. Welcoming the Del Valle's to the neighborhood, as friends at first, the Butley's soon began to resent their new neighbors over a property dispute. This friction came after the Del Valle's learned their actual land border extended into what the Butley's assumed was theirs. At the center of this land dispute, was a natural luscious garden that became the catalyst for uniting the neighborhood.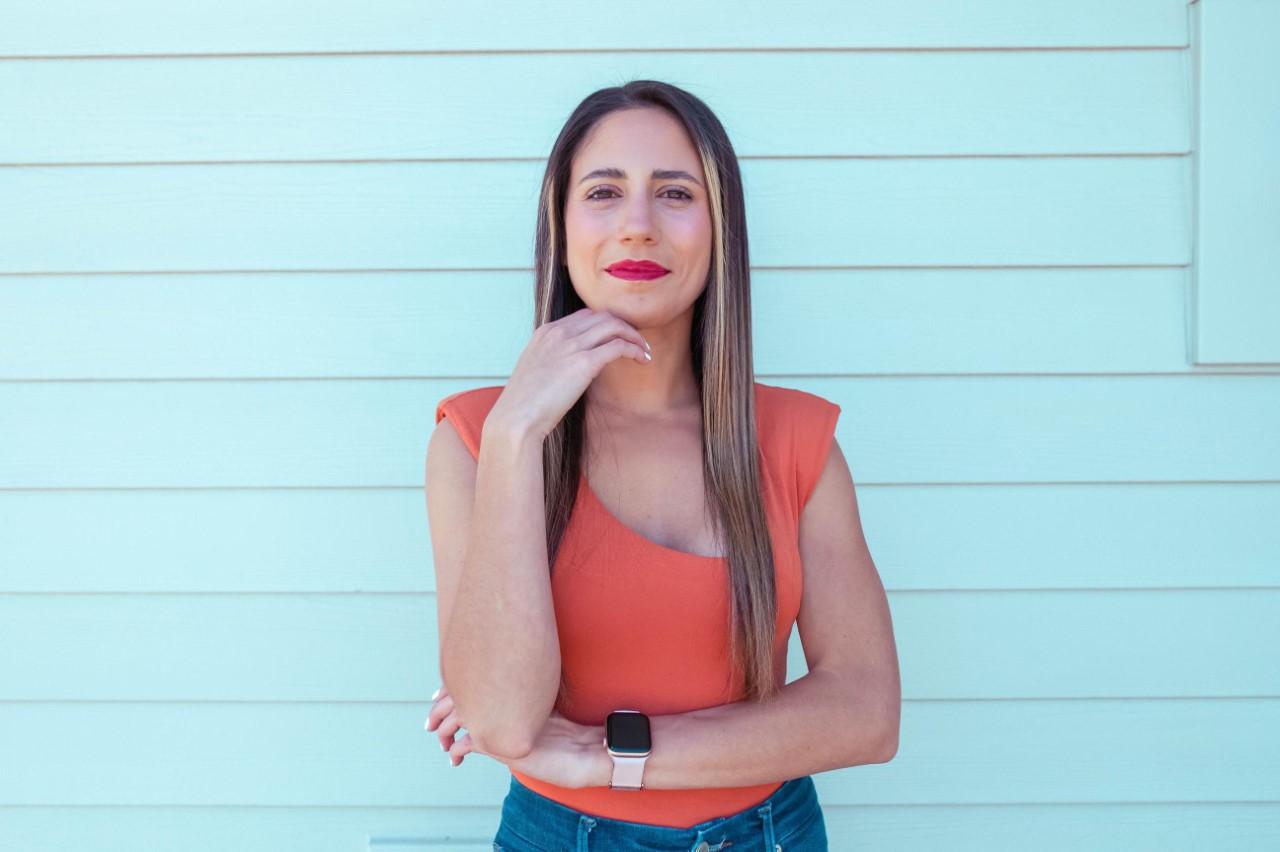 Actress Victoria Starks is currently working towards a Bachelor of Arts with a Business degree. Growing up in Brazil she then later moved to the U.S, where Vitoria began part of her acting career here in Bend Oregon. As a dancer with a proclivity towards theater since early childhood, it was no surprise when the stage came calling, she answered without hesitation.
"As a little girl and as a teenager I would always watch movies, films or Soap operas because those are big in Brazil,"
Victoria's character, Tania, is a highly educated warm hearted environmentalist who advocates for ecosystem friendly practices especially when it comes to tending her garden. Tania would frequently encourage the other characters, often to their frustration, to be eco-friendly. "I see a little bit of myself in that because I'm into eco-sustainability," said Victoria referring to her character.
Though her amazing natural performance suggested otherwise, this was Victoria's first big play. Victoria only previously acted in high school and took several acting classes later throughout the years. She now has her successful performance in Native Gardens to add to the resume. "Nervous, but excited," replied Victoria, when asked about her feeling of being on her first big stage.
The experience working with the cast? "It was Amazing, they gave me a lot of feedback and a lot of advice. They had a lot of experience," Victoria stated. From radio to voice acting, Victoria worked with a lot of experienced actors on set. Overall, Native Gardens explored important social matters while sparking interest in community theater in Bend. However, it was not only community interest that was sparked, Victoria's kindling fire for more theater was also ignited." Or as Victoria put it "it was an incredible experience and I'm already looking for another one!"