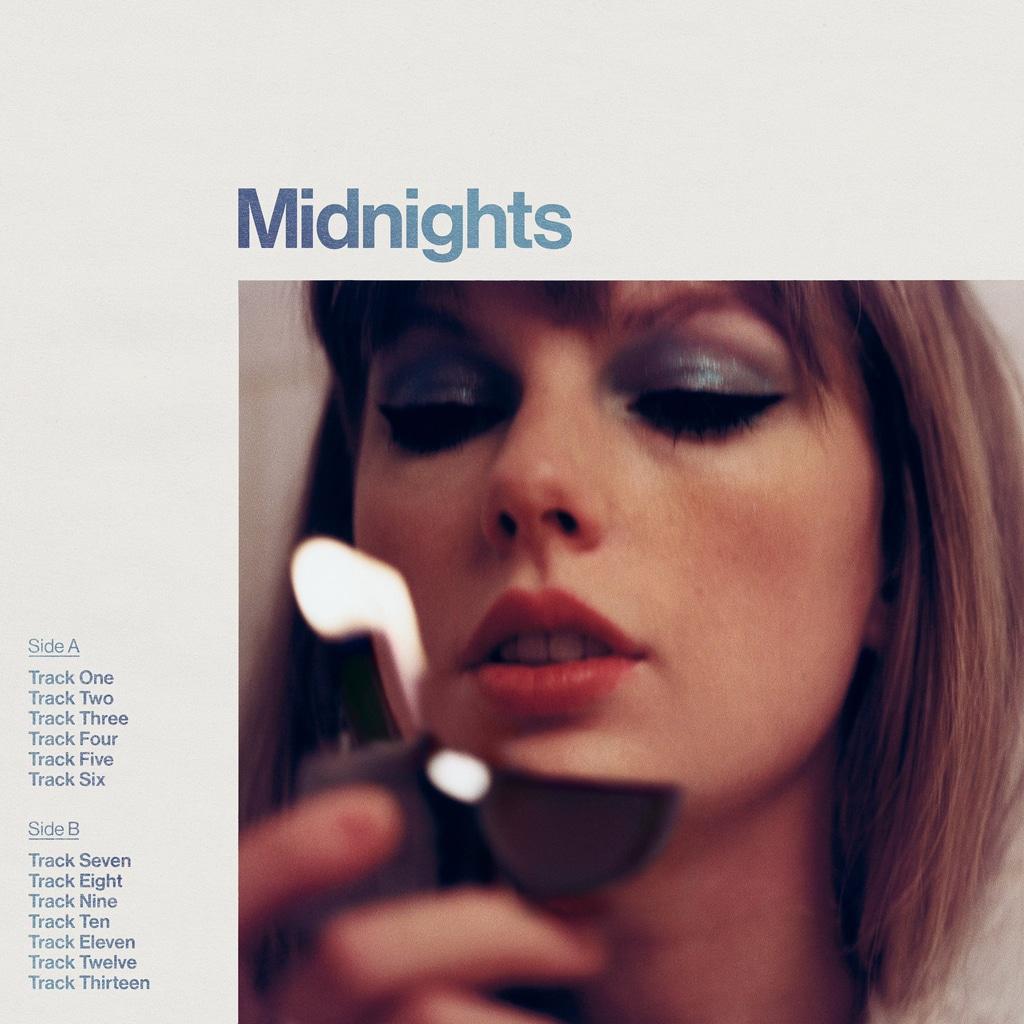 Taylor Swift released her 10th studio album on October 21 and it already has broken a record: most-streamed album on a single day in Spotify history. "Midnights" is an album about "13 sleepless nights" and is written by Taylor Swift and long-term collaborator Jack Antonoff. Swift's last two albums "Folklore" and "Evermore" are alternative and known for the storytelling lyricism but "Midnights" takes it back to her pop sound fans are familiar with. Fans even describe it as a mix between her three pop albums: "1989", "Reputation", and "Lover". It's been over three years since Taylor Swift wrote and produced a pop album but she picks up right where she left off.
"Midnights" starts off with "Lavender Haze," a song described by Swift as being in love while also dealing with fame. The song is a great opener to the album with its fresh and up-beat tune. "Lavender Haze" along with "Sweet Nothing" and "Mastermind" are romantic songs about her boyfriend of six years, Joe Alwyn.
Taylor Swift is notorious for her track fives being the most emotional and vulnerable song on the album. "You're On Your Own, Kid" definitely doesn't differ from that but it does offer a hopeful ending with the lyrics "Take the moment and taste it/ You've got no reason to be afraid".
"Vigilante Shit" is undeniably the darkest song on the album and it has an aspect of revenge we haven't seen from Swift since the "Reputation" album. With lyrics like "They say looks can kill and I might try" or "I don't start shit, but I can tell you how it ends" the song would fit perfectly on the "Reputation" album but is a nice standout from other songs on "Midnights".
"Midnights" leaves off with "Mastermind" a beautiful love song about Swift's relationship with Joe Alwyn that offers insight into their mostly private relationship. "Mastermind" is Taylor Swift's confession for their relationship not being accidental but instead being by "design". It's entirely refreshing since most of her love songs are about fate. The song and standard album finishes off with the lyric " `Cause I'm a mastermind" and what a perfect way to end the "Midnights" album.
Swift explains the new album as "a journey through terrors and sweet dreams" and that perfectly encapsulates the emotions throughout "Midnights". "Midnights" is a true pop album with digital sounds that differ from Taylor Swift's usual work but her talent is capable of anything ('cause she's a Mastermind).