Student Government at COCC has flyers up across the Bend Campus advertising a Disco dance for all COCC students and Bend Community members to attend, free of charge.
ASCOCC is behind the planning process, as Nicole Sharp, the Director of Student Affairs shared more on the background of the event.
"We wanted to plan this event, as COCC hasn't yet held a large dance that is fully open to students and the community. [so] we decided, let's celebrate. Let's have a disco dance."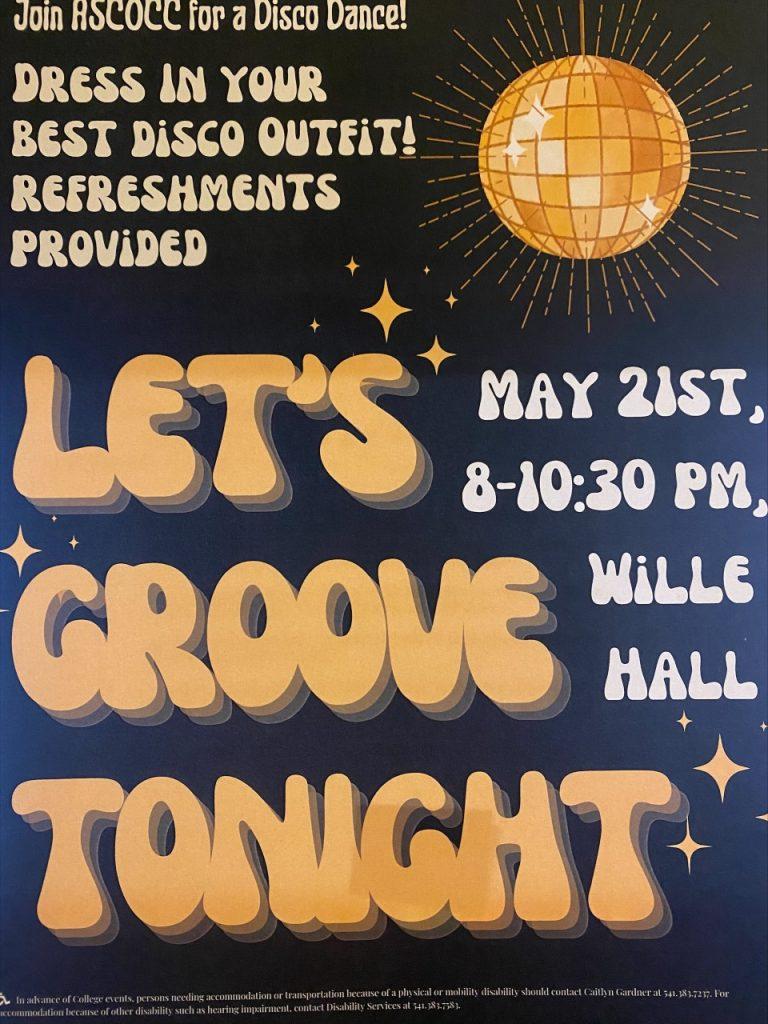 Nicole Sharp spoke of ASCOCC'S intent to bring people and students together after things have begun to re-energize on campus for in-person gatherings this year.
She shared that to make the dance happen "ASCOCC have been coming together, putting a lot of time, effort and energy into planning this – creating a theme, creating a vision board, and finding a DJ."
She also stated that the decorations for the dance "are coming from local shops and vendors, but we had trouble with finding a disco ball… but we have disco ball balloons."
ASCOCC will be providing drinks and snacks at the dance for all attendees and will have music played by a local DJ hired for the event.
Additionally, there is an emphasis on wearing disco themed clothing for the dance, but the dress code is not mandatory.