Photography seems like a daunting hobby to get into. Getting the right composition, editing the photo properly, even know what to take pictures of can be hard. However, The Broadside's photographers have compiled a list of 3 simple tips and tricks to help beginners get into the art, and hone their skills.
Photograph your passions
Sarah Lightley, the News/Opinion Editor for the Broadside yet also an avid photographer, said, "Start taking photos of things you really like or passionate about".
Marvin Walder, the main photographer for the Broadside agreed by saying, "Above all, just go take tons of pictures of stuff you enjoy, you will improve and learn over time".
Do not be afraid to take pictures of anything you enjoy, whether that be action shots of athletes, landscape photos from your backyard, or even just a snapshot of your dog. Remember, beauty is in the eye of the beholder.
This is my personal passion, taking pictures of plastic dinosaurs. Some say it is weird, I say it is art.
Remember the rule of thirds
The rule of thirds is a basic form of composition in photography, in fact when cropping photos on a phone, the rule of thirds composition usually shows up.
When taking photos, imagine that your screen is split into thirds both horizontally and vertically like in the photo below. Ideally, the subjects of the photo will be placed where the lines intersect, as those points are where eyes tend to look at naturally on photos.
Taking photos with their composition in mind can drastically improve the quality of shots.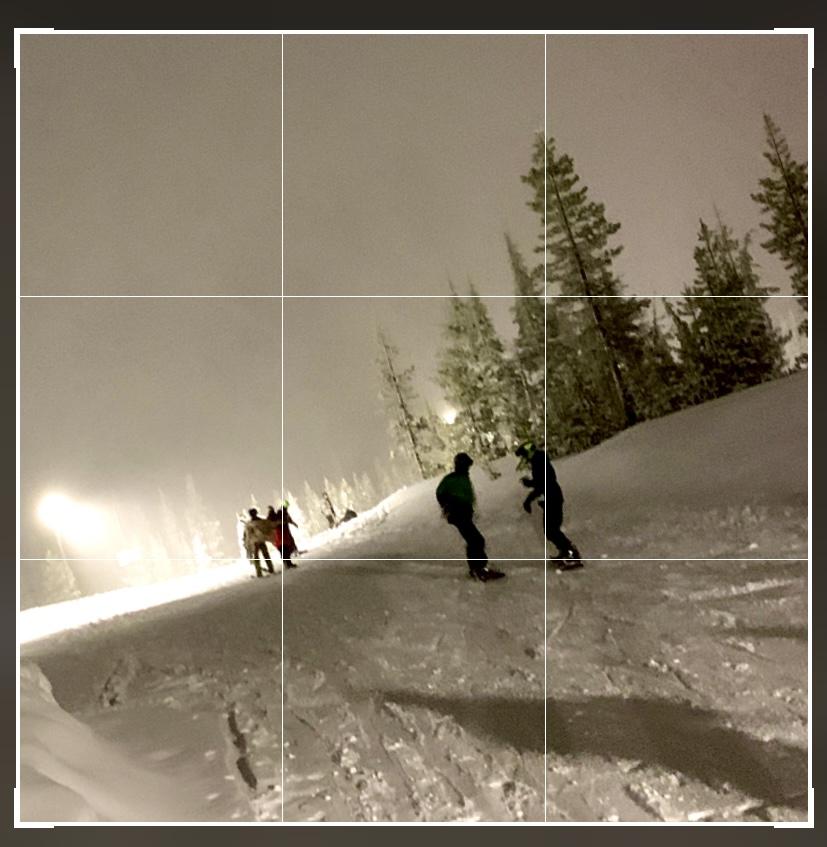 A quick photo I shot at Hoodoo. If your composition does not look right at first, you can always edit the shot.
Experiment while taking photos
Play around with angles, composition, lighting, editing. "The best way to learn is by doing…" said Lightley.
Experimenting helps to make photos stand out. Most people will take a shot head-on, so taking it at an angle will make the photo more interesting. The best thing to do is to figure out your own personal preferences in photography.

I wanted to get a unique shot of the COCC Bookstore, so I crouched down low and got a shot from the ground up.
If there are further questions on photography, feel free to comment them below or email me at [email protected].