Miina McCown/The Broadside 
The Season of Nonviolence is an annual program featuring events honoring nonviolent advocacy for human rights, all free and open to the public. Central Oregon Community College is proud to announce the entirely virtual line-up for the 13th Season of Nonviolence, taking place from Monday, January 25th from 9 a.m., to March 19th at 5 p.m.
The program is presented by the College's Office of Diversity and Inclusion and The Nancy R. Chandler Visiting Scholar Program of the COCC Foundation. It was established by Arun Gandhi, Mahatma Gandhi's grandson, as a yearly event celebrating the philosophies and lives of Mahatma Gandhi and Martin Luther King Jr. At COCC, César Chávez and Chief Wilma Mankiller is also honored.
A big thank you to this year's Season of Nonviolence sponsors, Cascades Academy of Central Oregon, Central Oregon Community College, the Deschutes Cultural Coalition, the Oregon Community Foundation and the St. Charles Health System.
Below is a guide of the events as well as the categories of each. For the registration links and more information, click here.
Black History Month events 
MOsley WOtta: local spoken word artist and equal rights activist involved in the empowerment of people of color in Central Oregon. (Friday, February 5 – 12:30 p.m.)
Arielle Estoria: acclaimed poet, author, speaker, and emcee emphasizing the gift and beauty in each individual. (Friday, February 12 – 12:30 p.m.)
Doug Luffborough: rose to the top, breaking the chains of systemic injustice and being the first in his family to attend college, receiving his Ph.D. in Leadership studies. (Tuesday, February 23- 12:30 p.m.)
Community book conversations
Caste: The Origins of Our Discontents by Pulitzer Prize-winning author Isabel Wilkerson is this year's book of choice, examining the underlying oppression in America, including examples and personal experiences and encouraging readers to imagine a world without caste.
Here are the options and locations for virtual book conversations:
Trinity Episcopal Church – Wednesdays 3:30-4:30 p.m. beginning 1/27/21. Contact: [email protected]
Environmental Center & COCC – Mondays 5:30-6:30 p.m. beginning 1/25/21. Contact:  [email protected] or [email protected]
TRACEs & Allyship in Action – Wednesdays 12-1:30 p.m. beginning 2/03/21. Contact:  [email protected]
OSU-Cascades Social Justice Book Club – Mondays 12-1 p.m. beginning 1/25/21. Contact: [email protected]
COCC Madras & Prineville – Thursdays 12-1 p.m. beginning 1/28/21. Contact:  [email protected]
COCC Barber Library – Tuesdays 12:30-1:30 p.m. beginning 1/26/21. Contact: [email protected]
COCC Redmond Latinx Club – Wednesdays 12-1 p.m. beginning 2/10/21. Contact: [email protected]
Cascades Academy – Wednesday/Tuesday 5:30 – 7 p.m. – 2/17/21 & 3/16/21.
Caste is available at the Barber Library. It is also available for purchase at Central Oregon independent bookstores Dudley's Bookshop, Herringbone Books, Paulina Springs Books or Roundabout Books, or online from Bookshop.org to support local bookstores.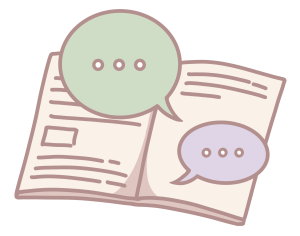 The Neuroscience of Prejudice: Racism and the Brain
Larry S. Sherman, Ph.D. – Professor of Neuroscience, OHSU
Sunday, February 21 – 4 p.m. PST – VIRTUAL PRESENTATION
A Professor of Neuroscience at the Oregon National Primate Research Center, Dr. Larry Sherman will explore how our brains accommodate prejudice, the consequences of racism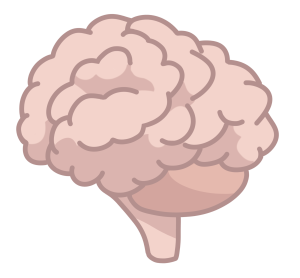 for both racists and people who experience it in their daily lives as well as how understanding these processes suggest ways that we can overcome prejudice and racism in our society.The Broadside had a chance to speak with Blakelee Evans, COCC's Afro-Centric Program Coordinator, as well as Christy Walker, the Director of the Office of Diversity and Inclusion, both organizers of the event.
NEVERTHELESS Film Screening
Documentary following the intimate stories of individuals who experienced sexual harassment. (Monday, March 1 and Tuesday, March 2)
"Black History Month is a celebration of Black heritage, progress and success in America, focusing on the stories of both individuals and the Black, collective community. We, as a community, have overcome seemingly insurmountable barriers through our commitment to hope, justice, and love. We have traveled far in our perilous journey, but there is more ground to cover until we reach the Promised Land… A land where the color of one's skin does not dictate societal status, opportunities for success, or access to basic, human dignity," said Blakelee.
"I am honored to play my part in bringing the celebration of Black History Month to COCC. Though I believe Black History and Heritage needs to be celebrated 12 months a year, I am grateful for the platform to elevate Black voices and stories this month."
Christy Walker mentioned the difficult parts of organizing an all-virtual event lineup this year.
"There were quite a few challenges with organizing this year's Season of Nonviolence. We had to figure out what the best platform would be for each individual event, facing internet issues including addressing barriers folks might have in accessing technology, access to live captions or ASL interpreters due to high demand of these services, and trying to address Zoom fatigue by making the events shorter than we would traditionally have."
Walker also explained some of the positives of this year's unique situation.
"One of the hidden blessings with COVID-19, is that we were able to bring in Jelani Cobb as one of our keynote speakers. Traditionally, he would have been beyond our budget. We are so grateful to him and his team for working with us," she said.
"Another benefit to virtual is capacity – more people – students and community members – are able to take advantage of the programming.  Many of our past events reached room capacity and we had to turn people away."