Miina McCown/The Broadside 
Lose weight. Stop drinking. Be on your phone less. Blah, blah blah… It may be tiring and frustrating to have the same new year's resolution every year, only to give up on it by beginning to mid-February. Do you want the motivation to make real improvements to your life, but do not know where to start, then read on for ideas to be motivated and be provided with specific ideas for some ways that you can improve yourself in 2021.
1. Practice mindfulness/gratitude
There are many ways that mindfulness and gratitude can be practiced, and there are ways that they can be beneficial for mental health. Gratitude and mindfulness can be practiced through something as simple as meditation or writing down things you are grateful for in a journal every morning. Becoming more aware and mindful of the things in life one is grateful for, will not only make them feel more fulfilled and happier, but it will also improve general mood and will help improve the moods of others. Much like COVID-19, joy is contagious (just don't spread the first one)!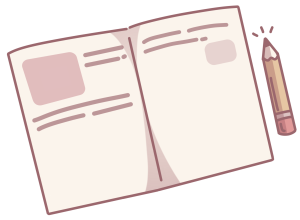 2. Learn a new language
This article highlights the benefits of learning a second language, which includes improved problem-solving skills, enhanced concentration, improved memory, and more. COCC offers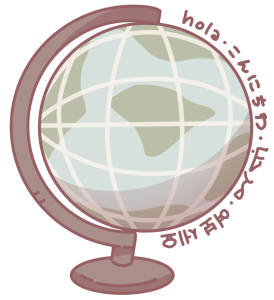 a variety of world language courses as well as many academic levels of difficulty. The courses including Spanish, Chinese, French, Kiksht, German and Italian. Whether students are a beginner or intermediate learners, COCC is bound to have the right course for them. Click here to view the vast catalog of foreign language courses offered.
3. Volunteer more
Not only can volunteering help give back to the community, as well as advance one's academic or professional career, but it also has many other surprising benefits such as boosting self-confidence, increasing social skills, reducing depression and bringing fulfillment and joy. For a more thorough discussion of volunteering and its positive effects on mental health and relationships with others, check out this article. COCC offers plenty of volunteering opportunities, including on-campus options and local, such as Bend Parks and Recreation or Partners in Care. Students can view a variety of volunteering opportunities here.
4. Do Yoga or stretch every day
Although it may be hard to find the time every day, simply spending ten minutes in the morning and before bed doing yoga or stretching can help reduce stress and to generally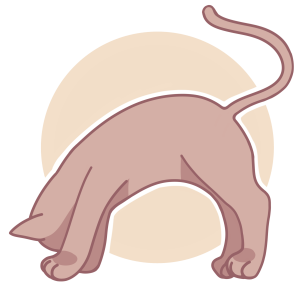 let go of the events of the day or to go into the new day with a positive attitude. COCC's yoga and relaxation classes include Yoga-Beginning (HHPA 122), Yoga-Intermediate (HHPA 125), Yoga-All Levels (HHPA 126), Yoga for Athletes (HHPA 127) and Yoga/Pilates Blend (HHPA 128) as well as Stretch and Relaxation (HHPA 158).
5. Aim to read at least one book a month
Reading can be for entertainment, studies, or to simply learn something new. It can take us to new worlds and open our minds up to unfamiliar information. Even if one may not consider themselves an avid reader, thanks to the vast ranges of genres and selections, reading can be for everyone. In addition to entertaining or informing, reading can even broaden vocabulary and enhance cognition. Although the Barber Library at COCC has made adjustments since the advent of the pandemic, it is still available for use. For more information about current library services, click here.
6. Make an exercise plan, and stick to it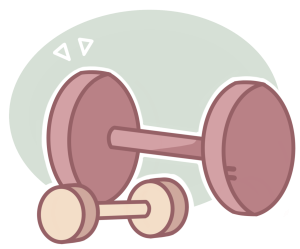 Ugh, yeah, we've all heard this one before… While this is a common resolution that some may see as tired and worn out, that may just mean that they need to see it in a new light (hint: the second part of the resolution is just as important as the first!) Rather than simply deciding to exercise more and lose weight this year, creating a schedule or plan for exercise will motivate as well as help one be organized. It may be writing "go to the gym for two hours" in the planner and deciding what days (once again in the handy planner) of the week will be for each muscle group, and following through at home or with COCC's opportunities for exercise and sports, which can be viewed here.
7. Stop multi-tasking
The next time you think about turning off your camera in class and doing the dishes as you listen to the lecture (we've all been there), just don't. Save the tasks for later, even if it may be difficult to at the moment. Building the habit of doing one thing at a time can greatly help in being productive. In this case, it would help to grasp a full understanding of the material in class. This article from Time Magazine goes into depth on why multitasking is harmful to the brain, productivity and efficiency of an individual. In fact, trying to do multiple things "at once" isn't actually getting anything done quicker. While we may see it as getting multiple tasks done simultaneously, we're actually doing a single action, quickly following it by another. So, why might this be bad? When this type of activity is attempted, the brain must change gears quickly to get accustomed to doing a new task, and this only slows down cognitive ability rather than using it to its fullest ability.
8. Reduce your waste/help the environment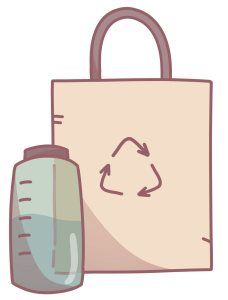 The average American alone produces over 1,300 pounds of trash every year, as stated in this article. Although it may seem difficult to drastically lower this number, there are many easy steps that each individual can take that when added up, can make a real difference to go toward bettering the planet. These things include using reusable bags, cups, and straws, creating compost in the yard and aiming to purchase more environmentally friendly items with less plastic and packaging.
9. Take up a new creative hobby
Right after a long day of work or studying or even whenever boredom strikes us, many of us find ourselves plopping down in front of the TV and turning on Netflix. But what if we decided to draw, play an instrument or even crochet? Taking part in creative activity is known to reduce stress and enhance mood. COCC offers a variety of creative courses, including specific focuses in areas of drawing and art, music, creative writing and more, which can all be viewed in the COCC schedule of classes.
10. Write down your goals in a planner or journal 
Last but not least, it is important to write down goals in a planner or journal or even a note-taking app. Even if this may seem like a simple resolution, the benefits of writing down goals and tasks throughout the year or on a regular basis may be surprising to some. As well as helping to become more organized, simply brain-dumping a list of goals or tasks can help to reduce stress and improve productivity. Being able to see a list of what needs to get done can greatly reduce stress, especially if one feels overwhelmed by the amount of work that needs to get done.