Christian Burkert / The Broadside
Eating on a budget can be tough, and many low-cost food options fall flat on both nutrition and flavor. Tostadas make for a quick, easy meal that is fun to prepare and to eat.  Better than the sum of its parts, this recipe is great to share or can be used to prep multiple meals.
At less than $2.00 per serving, the budget conscious home cook can skip the frozen food aisle and pick up ingredients for a fresh, crunchy weeknight meal that won't expand their budget or their waistline.
Makes 6 Tostadas. Will feed 2 to 3 hungry college students.
Total cost: About $4.57
Ingredients:
6 – 5" Corn Tortillas ($.23)
3 Tbs Olive Oil ($.31)
Salt
1 can Black Beans – Drained, Broth Reserved ($.69)
1 can Diced Tomatoes with Green Chilies ($.69)
1 1 oz pouch Taco Seasoning ($.50)
½ Small Onion (any color) – Diced ($.25)
½ head of Lettuce, finely shredded ($.65)
2 Small Roma Tomatoes or 1 medium Tomato – Diced ($.80)
½ cup shredded Cheddar Cheese ($.45)
Optional:  Avocado slices, Hot Sauce, Sour Cream
Instructions
Gather and prep ingredients.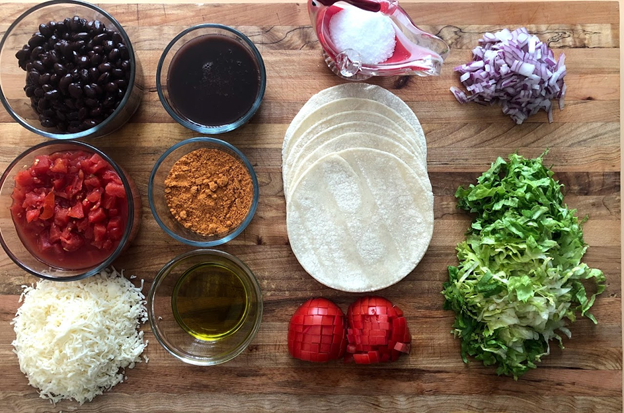 Tostada Shells:
Preheat oven to 400 F
Lightly brush corn tortillas with olive oil. You can use a brush or your finger to apply a very light coating of oil to both sides. They don't need to be wet, just shiny.
Place tortillas on baking sheet and bake in pre-heated oven until golden brown and crispy. About 20 minutes, turning tortillas over halfway through. For easier cleanup, line the baking sheet with parchment paper or a silicone baking mat.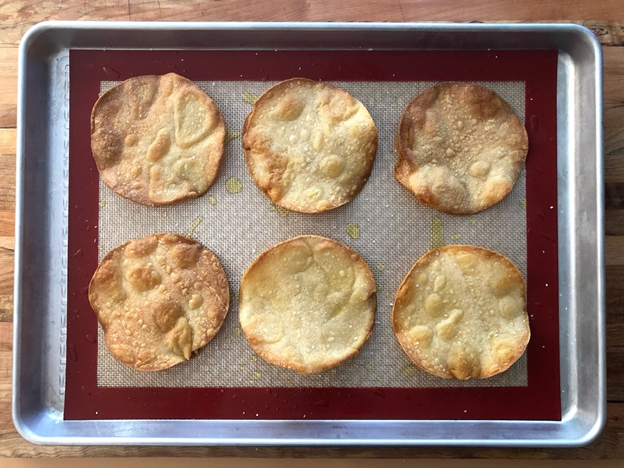 Sprinkle lightly with salt, if desired and set tostada shells aside until ready to assemble.
Beans:
Stir beans and diced tomatoes with chilies into a small saucepan with taco seasoning packet and simmer over medium heat until bubbly.  The tomatoes, chilies, liquid and seasoning packet should make a thick, fragrant sauce that coats the beans.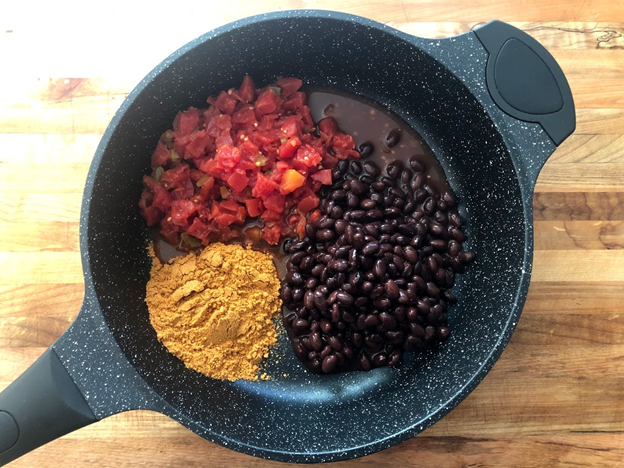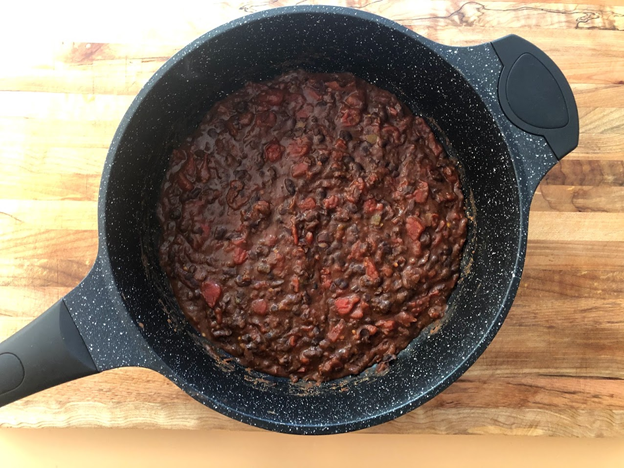 Mash if desired or leave whole.
Optional:  You can omit the diced tomatoes and add the bean broth instead if you prefer.
Remove beans from heat, cover and set aside.
Assembly:
Return shells to baking sheet.
Using a spoon, cover one side of your tostada shells with beans. Top with shredded cheese, being careful not to get cheese on pan, as it will burn.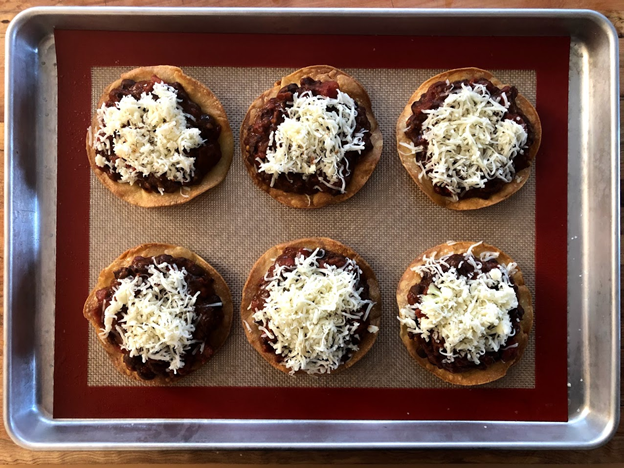 Return to oven and bake until cheese is melted and bubbly. About 5 minutes.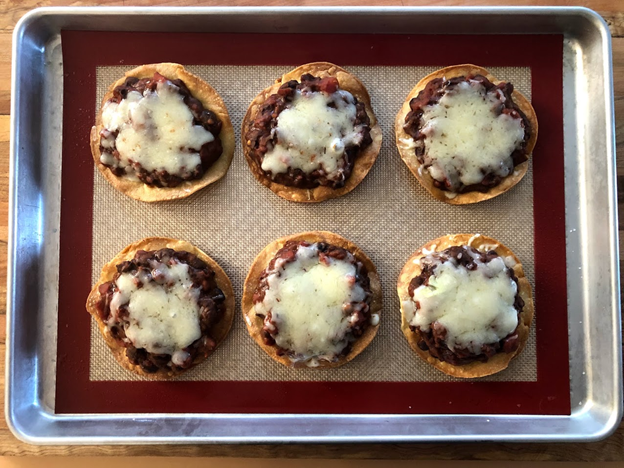 Place on a plate and top with desired garnishes.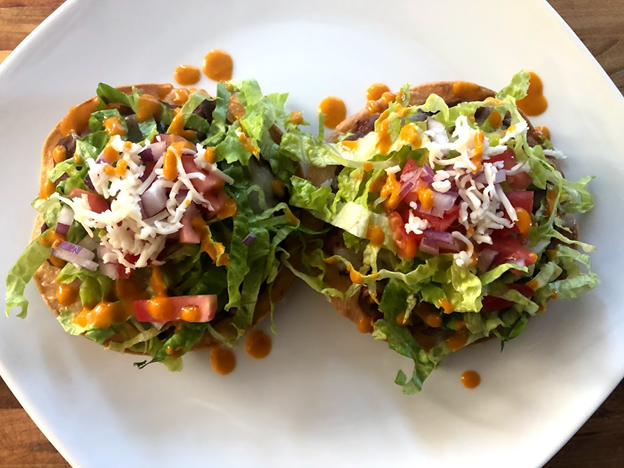 Enjoy!
Notes:
This recipe provides an outline for a basic vegetarian tostada, but feel free to experiment with the ingredients and the garnishes.  These are great with leftover shredded rotisserie chicken, avocado slices, salsa or sour cream.  Pickled vegetables or fermented hot sauce adds heaps of flavor while also providing wonderful health benefits.