Male Holiday Gift Guide 2020
Kate Couch/ The Broadside
Just because the holidays are different this year doesn't mean that Christmas won't have the same charm that it always does. So that brings us back to our yearly predicament. "What am I going to get ___ for Christmas?" Below are a few gift ideas for the men in your life (Click here if you would like to read the gift guide for women).
No.1 Hydro Flask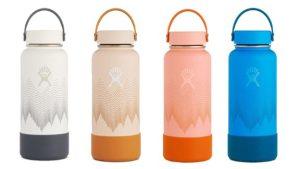 Hydro Flask started out as a local company but has quickly become one of the most well-known water bottle companies in the country. If the guy in your life already has one check out their selection of other drinkware, like coffee mugs, flasks, and more. Price $30-$45 Get them here.
No.2 Slippers
A nice pair of cozy hard sole slippers go a long way in the winter. No matter how old they are every guy can enjoy a pair of slippers. Keep your floors clean and your feet warm. Go the extra mile and get these wool suede moccasins. Click here. Price $35.
No.3 A star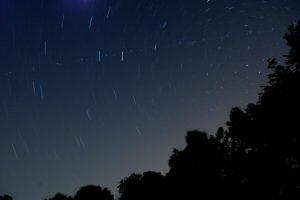 Yes, you read that right. Know a man that's into space? Or maybe he just likes science. You can name and "buy" a star for the loved one of your choice. For $25 you can get the traditional star package which includes a certificate and coordinate. If you want to spend a bit more, you can get the map page which comes with a small star map of your new star. Check them out here. 
No.4 Super Socket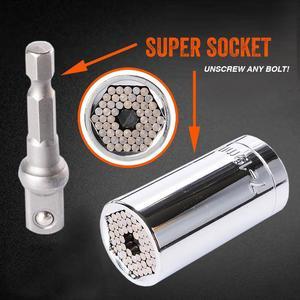 For the handyman in your life, get him a super cool gadget to add to his collection. The Super Socket is one of the hottest gifts of 2020. This small adapter can fit on to most drills, as an attachment and can be used to grip hundreds of objects. The website promotes changing a tire, home projects, and everyday use. Price: $25 get one here.
No.5 Personal Fireplace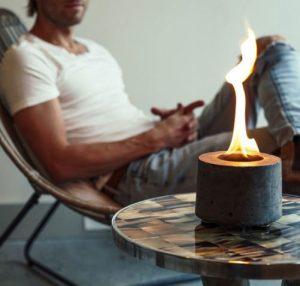 For the guy that wants nothing or has everything, this personal fireplace is the perfect gift. This small concrete pit can sit on a desk or in the living room. You simply pour rubbing alcohol into the center and light with a match or lighter. It is also food-safe, so you can roast marshmallows inside when it is -10 outside! They are a bit spendy at $75, but a cool gift. You can get one here.
No.6 Local Highlight- Custom engraving
Almost everyone has something that they love that can be engraved. You can grab their watch, favorite knife, or wallet and take it down to Accolades in Bend to be engraved. You can take something they already own or buy a wallet, knife, watch, cigar box, flask, etc. As long as the item is, leather, metal, or wood it most likely can be engraved. The engraving price varies but can be as low as $15. Accolades is located at 1244 NE 2nd St # 2, in Bend.
No matter what you get them for Christmas they are sure they'll enjoy it. Happy holidays from the entire Broadside team!