Kate Couch/The Broadside
The DIYcave is a local arts and crafts shop where people can come and let their creativity run wild. They offer a multitude of classes and have been serving the community since 2014. Much like other local businesses in Bend, because of COVID-19 they try to do their best to keep their doors open and serve the community.
Tim Willis, one of the owners of the DIYcave shared about the history of his business and what they have to offer.
Willis and his partners had a mission to create an environment where ideas and expertise could be shared. They wanted people to come together in a common space to solve problems and create things from their imagination bringing their visions to life.
The DIYcave offers classes where people can share their expertise with the community. Also, there is a membership option, where you could go and freely create what you wish. Their doors are welcome to people of all ages and skill levels.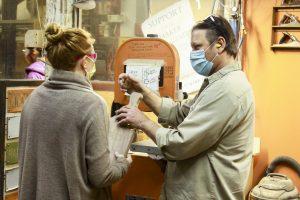 When asked what is the DIYcave's mission, Willis responded, "DIYcave is based on a premise of self-reliance, responsibility, and sharing. The opportunities available here are only limited to the imagination of the creator and proper execution. We striving to provide quality tools for use in a safe environment. Our goal is to empower people to see their ideas through to a finished product. To allow people to undertake projects which they are capable of but lack the tools or environment needed. To teach people skills that may not otherwise be feasible without enrolling in a scheduled course. Finally, to create an environment in which ideas and expertise can be shared and everything from common problems to imaginative visions can be achieved."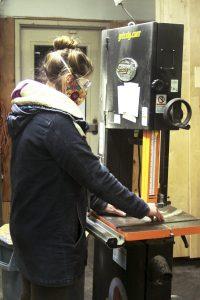 The DIYcave founders, and their employees work around the clock to create a safe learning environment despite everything that has happened this year. Willis also touched on the impacts of the business because of COVID-19, "Before COVID, DIYcave had an open membership much like a gym or health club.  Members were able to drop by and use the shop during any open hours, since the shut down we only allow reserved use by members."
Willis mentions that though this changes the way that they are used to things going, many members have reached out and said that they enjoy this experience better.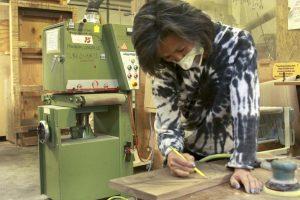 "Our classes have always been small, many maxes at 6 people, this has allowed us to adopt social distancing protocols fairly easily. We did change our hours so that most classes are held when members are not present and vice versa to reduce contact. We have implemented tool and surface cleaning guidelines and more importantly created an easy process to follow for cleanings," Willis said.
Even though COVID-19 has impacted their business in some negative ways, the DIYcave team is working hard to still make it a creative, imaginative experience for their customers.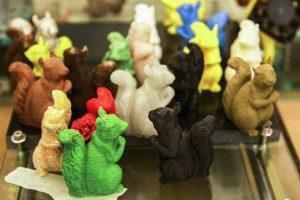 The DIYcave offers a couple of different options for its customers. The business model is similar to that of a health club, in the form of a membership.
The DIYcave has three different ways to use their facility:
Hourly shop access. They also sell memberships that lower per hour costs on shop time and discounts on classes and training.
Classes-that aim to teach a variety of skills in the industrial arts and tech.
Rent industrial artist spaces- for artists in residence who want to be in the heart of the energy of people creating.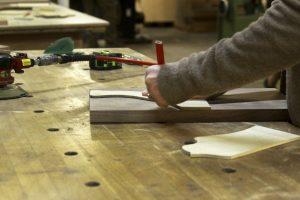 The DIYcave is a great space to let your creativity reach its full potential, while contributing back into our community and supporting small local businesses. This holiday season consider giving the gift of a DIYcave class for you or a loved one. Go down and check out what they have to offer at their location.
With so many things closing down this winter season, the DIYcave is a great place to get out of the house and relax and see what your imagination can do.