The coronavirus pandemic seems as though it will last longer than anyone originally expected. Many businesses are temporarily shut down, and all events with a large number of people are canceled.  People are told to stay home and practice social distancing precautions, only leaving for essential reasons such as grocery shopping.
This idea of staying inside, at home, is not anywhere near the usual lifestyle of the community in Central Oregon.  However, there are some ways to manage the change and lifestyle of Central Oregon during this pandemic and view coronavirus as a chance to do better.  Here are 8 productive activities that can be done at home until and even after COVID-19 ends.
Exercise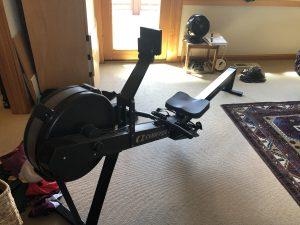 Exercise is a significant activity when stuck at home.  Exercise awakens the human body both mentally and physically for the rest of the day.  It is best to exercise at least once a day, usually in the morning before breakfast.  Following workout routines via video chat is a great idea and allows the chance to know when to push themselves and when to take breaks.  Another option is to make up a routine. This can often get creative by doing a workout that suits the specific individual.
2. Yoga
Another form of exercise is yoga. Yoga helps a person wake up the mind and body spiritually. This could be useful to people who don't necessarily want to have a fast-paced cardio workout. A participant of yoga may wish for an easy-going day without distractions.  Yoga is a great way to find out what someone is capable of in terms of flexibility and stamina while remaining in a calm state.
3. Reading
While some people may dislike reading, it is good for the brain to read a few times a day.  Reading enhances the use of grammar, the pronunciation of words, and overall comprehension.  During the COVID-19 pandemic, it seems like more people are focused on digital media.  Even though it is essential to be informed about what is going on in the world concerning the virus, it wouldn't hurt to read a book to escape reality.  One could read a novel that has been on the shelf for ages and never been touched or a story that hasn't been read and interpreted in a long time.
4. Camp outside
In this time of crisis, some people may enjoy the comfort of home.  Staying safe is the most critical task these next few months.  However, that doesn't mean sticking to their usual environmental sleeping habits.  Camping outside allows for the outdoor lovers to feel less worrisome of this pandemic and its impact.  Being a homebody can get boring after a few months.  It may be necessary to get out of the house for an occasional walk or grocery run, but camping outside of the house can allow people to reconnect with mother nature in a unique and fun way.
5. Journaling
Consider writing in a journal each day until the coronavirus is over.  Popularized in social media during this time, journaling a personal experience can be helpful and relaxing.  Home quarantine can be a time for self-reflection.  What goals to accomplish, thoughts and opinions on the coronavirus, rediscovery, and more.  5 years in the future, it will be interesting to look back at the journal and say, "wow, I can't believe I did that!"
6. Vlog/Podcast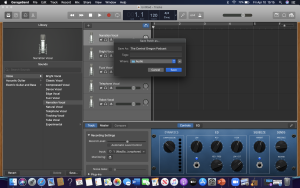 Making a vlog or a podcast is a great idea in these potentially upsetting times.  One can get creative with a vlog by videotaping around the house, showing off each daily activity.  Though it might get repetitive, bringing up a new topic for each vlog can keep in interesting.  Podcasting is similar to journaling.  Podcasting allows people to explain some of the real-world issues covered by the media as well as have time for self-reflection in the eyes—or ears—of the public.
7. Play an Instrument
At home, there is so much time to kill.  Consider practicing an instrument or playing an instrument that hasn't been played in a long time.  An opportunity to improve the skills of playing an instrument is always a bonus.  One could start from scratch with old copies of sheet music or find a specific song that can be performed.
8. Practice a sport
For all those athletes out there, practicing a game during the coronavirus is essential, even it is only with a few friends all practicing social distancing.  Create some space outside and focus on what needs to be accomplished.  The coronavirus has shut down some recreational facilities, but that doesn't mean athletes must stop playing temporarily.  Even those who aren't athletes, practicing a sport that hasn't been played for a long time can be a great way to keep energy levels up and stimulate brain activity.
When it comes to COVID-19, everyone is in it together.  Sometimes the best thing that can be done is hope that it will all be over soon, but that's not always possible.  It is anyone's guess when the COVID-19 pandemic will end.  What people need is a distraction that also creates a better self.