Locally grown food has been gaining popularity, a "fad" as student Garden Club member, Courtney Notla, called it.
"I hope it isn't just a fad. There's a lot going on locally, we need to bridge the gap between the consumer and the local producer."
Nolta and many other Garden Club members were present at the second annual Farm and Food Faire, but the real work Garden Club did for this event was behind the scenes, connecting with local producers and bringing them together in Central Oregon Community College's Wille Hall for students and community members alike.
"The Bend Farmer's Market doesn't start until June but food is still being grown," said Garden Club advisor and Health and Human Performance instructor Owen Murphy. The Faire allows farmers from all over Oregon to sell produce such as eggs, milk, meat, fruit and vegetables, but beyond that, community members are able to meet the farmer that's producing their food face-to-face.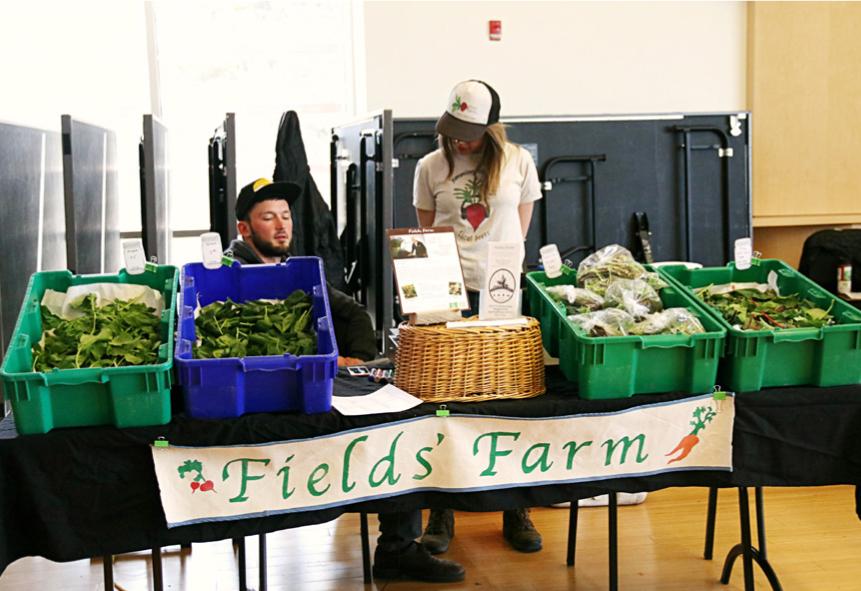 A large portion of the education going on during the Faire was geared toward Community Supported Agriculture (CSA) programs.
"CSA is a program that consists of a season-long contract between a consumer and a farmer. The consumer pays ahead of time during the growing season and then as harvesting occurs a box comes full of produce each week," explained Murphy. These types of programs typically cost a consumer $300-$500 at the start of the growing season (May-Oct.). Murphy mentioned that these CSA programs help farmers "ease the uncertainty" of local farming.
"This is an environment of education, so we are trying to educate. As a community college our goal is to educate the community," stated Nolta. Last year's Garden Club, who created the concept of the Farm and Food Faire, felt similarly, as Murphy said, "They felt they had the responsibility."
However, although Garden Club members stressed the importance of the event, the Faire's fate for next year is uncertain. Murphy said, "I'm mentally reserving a place for it– we'd love to have a third annual, but lots of pieces have to come together."
If you are interested in joining the Garden Club to help next year's Faire become a reality, or to learn about local sustainability, contact Owen Murphy at [email protected]
By McKayla Schneider | The Broadside
Contact: [email protected]