A long, cold winter has come to an end, and the Central Oregon Community College Garden Club has a busy season planned.
Former president of the club, Wesley Noone, said "This winter has been mostly preparing for future events and organizing our community garden. We also held a workshop on composting in March."
The Garden Club will be hosting the 2017 Farm & Food Spring Faire on April 15th.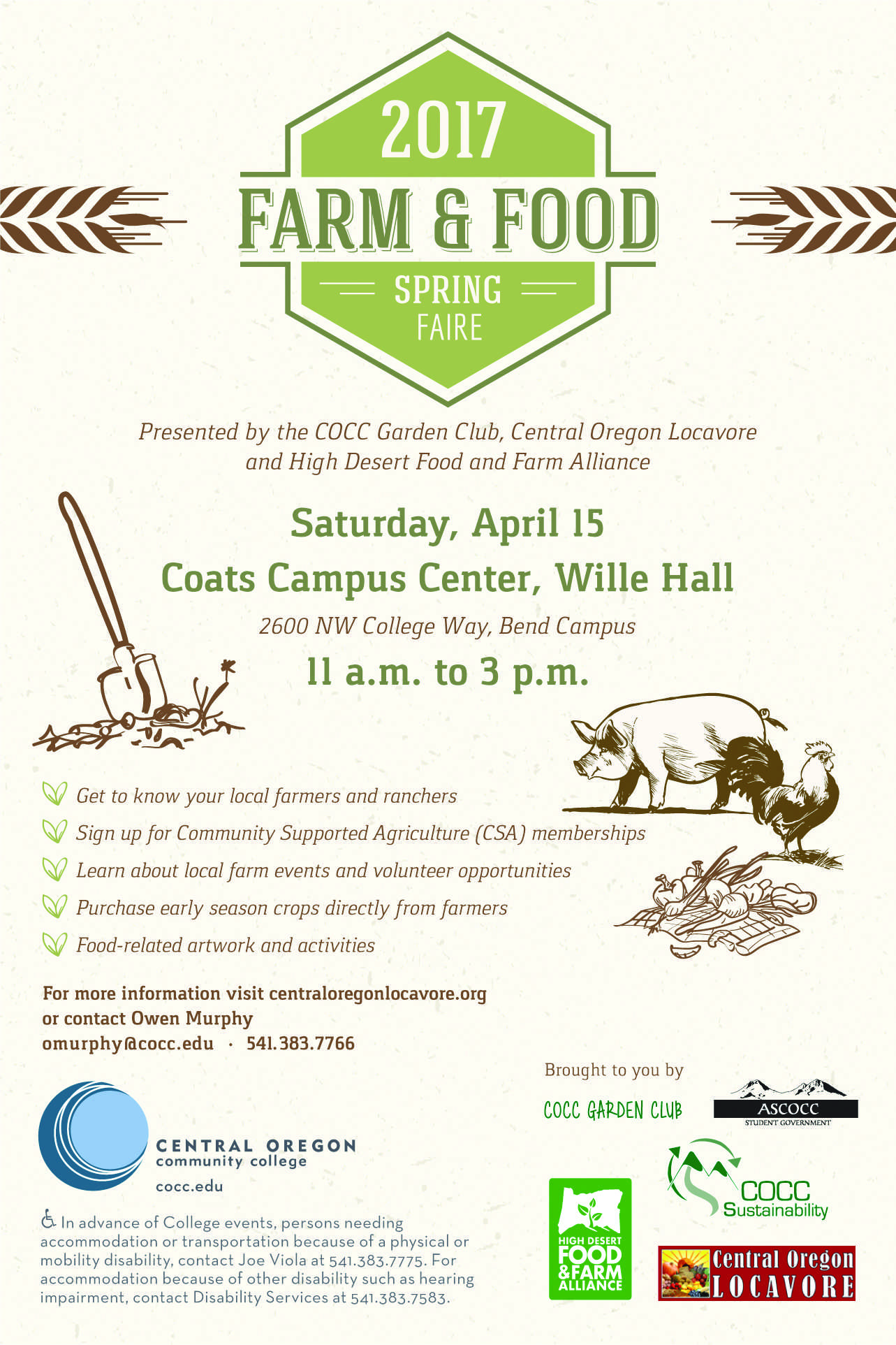 "It's a great opportunity for folks to meet local farmers and ranchers, learn about [Community Supported Agriculture Memberships], and pick up some fresh greens," said club advisor, Owen Murphy. Fifteen to 18 vendors are expected to be at the event, which will take place in Wille Hall in Coats Campus Center at COCC.
The club, along with local Girl Scouts, will be cleaning up the community garden and preparing for summer on Earth Day, April 22.
By Hannah Welbourn | The Broadside
Contact: [email protected]